CURRICULUM
CURRICULUM
To download a sample of our curriculum,
click here
The curriculum used by ACHS families upholds the Bible and the Lordship of Jesus Christ in every subject.

Scripture and Biblical principles are woven into the curriculum, ensuring students are not exposed to humanistic teaching which conflicts with the Bible.

Our main curriculum is the Accelerated Christian Education (ACE) program, which offers the following benefits and features for your family: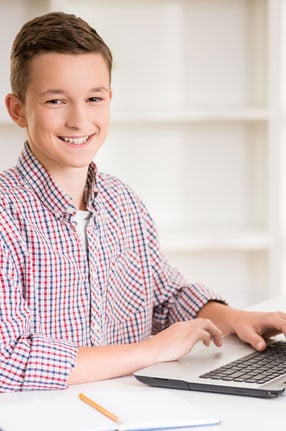 No lesson preparation required
Our curriculum has been developed by curriculum writing experts. Parents don't have to find, access and compile their own lessons.
Biblical Worldview
The philosophy and worldview of the curriculum is distinctly Biblical. The ACE curriculum is not the state curriculum with a few Bible verses around the edges. Every academic subject upholds the Lordship of Jesus Christ and teaches about mission, godly living, respect for those in authority and character development.
Whole Curriculum Package
The curriculum covers the core learning areas of English, Maths, Science, Social Studies, Spelling, Grammar and Creative Writing. There are also over 50 Electives Secondary to choose from.

In a sequenced curriculum package, there will not be the danger of "knowledge gaps". There is also continual revision of academic skills, which is a very efficient method for long-term memory retention.

It is like climbing the stairs in a lighthouse. Gradual steady improvement with constant reinforcement of what has already been learnt.

While we recognise that the majority of home schoolers choose the eclectic approach (a bit of this and a bit of that) many come to us for the structure, routine and sequence that a sequenced curriculum package provides. This gives parents a sense of security, knowing that educational experts have set out the educational content.
Self Instructional
The ACE curriculum is a self-instructional tool, not a school textbook. It does not need a professional teacher with a degree in a subject to teach that subject to your child. The teaching is written into the curriculum. This method of instruction is one of the best forms of self-directed and mastery learning. It is used in registered schools in all states of Australia.
Empowers Parents
The Bible states that parents 
are to teach their children (Deuteronomy 6:5-7; Proverbs 22:6; Ephesians 6:4). The ACE curriculum provides the expertise in each specific subject area to assist the parent in this task. Thus the parent does not have to have a degree in any particular subject area. The partnership of the parent, the curriculum and ACHS allows the parent to confidently teach the child.
Character Building
The curriculum encourages 
the development of 60 positive character traits in the child. These character traits include characteristics that Jesus demonstrated such as: courage, honesty, compassion, creativity, resourcefulness, etc. Positive character development in children is one of the main goals for home educators.
Appeals to Children
The cartoon characters
 in the curriculum grow up with your children. They face similar circumstances that children normally face and exhibit Biblical answers to their problems. The curriculum provides wholesome role models for children as they study daily.
Colourful & Interesting
The work units look good and are fun to use. View some Curriculum Sample Pages.
Encourages Thought
The activities in the curriculum require varied levels of higher order thinking processes. Research has shown that the course material uses all six levels of Bloom's Taxonomy.
Safety Net
The curriculum is a safety net for you as an educator. It provides the basics of education, so your child will
 not miss out on important steps in education. This core curriculum covers what is required for a fundamentally sound education.
Allows for Creativity
Other activities or subjects may be added beyond the core curriculum to enhance the child's development and education according to his or her individual gifts and abilities. Similarly, the structured curriculum can be the basis for any form of further discussion, research or follow-up learning activities associated with points of interest for your child.
Frees the Parent
Parents are free from being loaded down with tedious lesson planning. They are freed to give their full attention to their own children without being hindered by having to develop educational programs and lesson plans.
Parent Training Provided
Each parent is given a self-instructional training package at commencement, which is completed at home and takes about 10 hours. This explains all the procedures that will help make the program work effectively. Furthermore, ACHS staff are only a phone call away if you have any questions.

Extra information and tips are regularly given in newsletters and seminars run by ACHS.
Diagnostic Testing
Each new student does an online diagnostic test. The diagnostic tests cover basic literacy and numeracy and are done at home. There is no time limit for individual tests, but most students complete the tests over a period of two to three days. The student tests and parent training are then returned to ACHS. A teacher will then prescribe the curriculum at the level of the child.

The testing will also identify learning gaps, which can be revised without the need for repeating a whole year level. This means your child will begin using material that is neither too hard nor too easy. So your child will immediately start achieving success in education, which will bring confidence, which in turn, can create a fresh love for learning.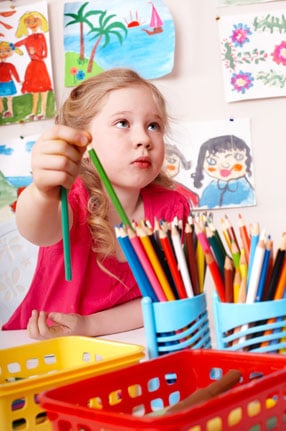 Suited to Parents Starting Homeschooling
Many parents are anxious about taking the step to start homeschooling. ACE is designed to make your journey into homeschooling as smooth as possible. Our educational program is set out for you. There is no need to scour bookshops and the internet searching through the myriad of educational offerings.
Uses Phonics to Teach Reading
Our early reading program is phonics-based and teaches a mastery of the 44 sounds of the English language. Students need to master this material before moving on to the first readers. This program enables parents to teach their children to read!
Teaches Spelling
A whole course, Word Building, is devoted to spelling and vocabulary, which greatly improves each child's literacy.
Children Mark Their Own Work
Self-correction is an important part of the learning process. Score keys are provided with worked solutions, which students are allowed to refer to, after gaining parental permission. It is the responsibility of the child to make the first attempt at understanding where they went wrong.

If after checking the solution they still do not understand, it is then appropriate to ask for help from the parent. This process of self-diagnosis and self-correction will prove highly beneficial later in life.

Many families who have tried other homeschooling curriculum have commented that this feature has been a tremendous blessing as it not only teaches children responsibility for their learning, it also greatly reduces the time involved in the parent marking student work. Furthermore parents can have confidence that the marking is always correct.

Final tests are scored by the parent using a separate test key, which should be kept in a place not accessible by the child.
Mastery Learning
The curriculum uses a sequential learning methodology, with constant revision leading to mastery learning. Constant revision of material learned recently is a highly efficient method of increased memory retention.
Bible Subjects
Not only does ACE teach the core subjects such as English, Maths, Social Studies and Science, there are a number of Bible subjects. These include Bible reading for primary, Old and New Testament Survey, The Life of Christ and Successful Living, which is a study of the book of Proverbs.
Includes Checks and Student Accountability
The program has points called Checkups where a student must present his workbook to the parent, who checks for student understanding. The parent will review the quality and accuracy of the work and will also ask questions for understanding. If satisfied the parent will allow the student to proceed to the written component of the Checkup.
Students Learn Goal Setting
At the end of each day the child sets his or her own goals, in each subject, for the next day, on a goal chart. These are the goals, which must be completed by the student the following day. While the parent oversees this process, daily goal setting is a powerful skill that will prepare the child for success later in life.
Lots of Parent-Child Interaction
On average, each child will require at least 40 interactions with the parent each day. These will include permission to do Checkups, scoring checks and Self Tests, quoting of Bible verses, reading of new vocabulary and the checking of Goal Charts. The parent also always has the opportunity to be creative and tell a story of a personal experience or do research with the child in the library, on the Internet or in the garden.
Scripture Memory
The curriculum places a high emphasis on the learning of God's Word. Students learn one character-related Bible verse in each workbook. Typically that equates to around 60 character-building verses per year.
Teaches Grammar to a High Level
Students learn parts of speech, correct sentence construction and sentence diagramming. Good grammar skills give students the ability to communicate clearly, concisely and effectively.
Uses Christian Novels for Literature
The novels have been chosen not only because they are good literature but because they have a positive Christian message.
Teaches Australian History and Australian Maths
Although the main curriculum is imported from the United States, Australian History, Geography and Maths courses have been written for use in Australia.
Suited for gifted children
The program is designed so that students are able to progress at their own rate. Gifted students may graduate one or two years earlier than what would normally be expected. Alternatively they may choose to do more electives so as to receive a broader education.
Suited for students with learning difficulties
The course can be easily modified to suit those who take a little longer to grasp a concept or who can only cope with a reduced workload due to sickness or other challenges. The consistency and structure of the program provides clarity and consistency for many students with learning difficulties.
Suitable for those travelling
As the curriculum is largely correspondence-based, the PACE workbooks can be bought before a trip and can be easily used whilst on the road in the remotest of locations or whilst travelling overseas.
Learning Centred
The self-instructional method of learning is centred around children and their learning, not the teacher and teaching.

Next, you might want to read our thoughts on the issue of socialisation