MESSAGE FROM OUR MANAGER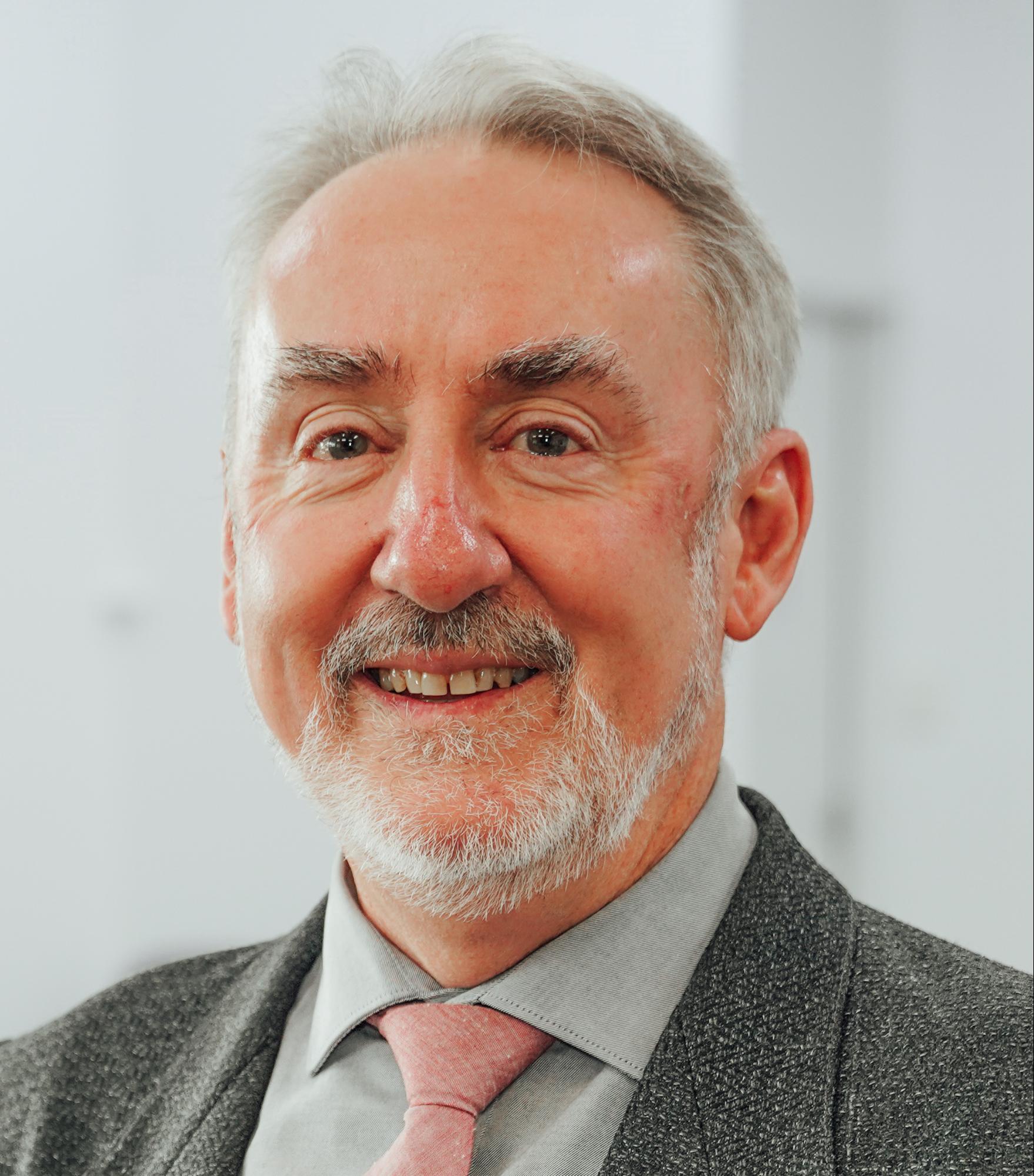 LOVING UP AND LOVING OUT
Dear Friends,
One of the most compelling Scriptures which inspired my wife, Diane and I to commence home schooling our children with ACHS, back in the 1980s (last millennium) is Deuteronomy 6:5-7. It is a command to parents.
You shall love the LORD your God with all your heart, with all your soul, and with all your strength.
And these words which I command you today shall be in your heart.
You shall teach them diligently to your children, and shall talk of them when you sit in your house, when you walk by the way, when you lie down, and when you rise up.
Home educators usually focus on the importance of teaching our children during the day e.g. (i) relaxing and meal times; (ii) work times; (iii) bed times and (iv) early mornings. In other words, it is important to us to talk about the things of God during daily living.
However, this focus is just about the times when we talk to our children about God, His Word and His Way. The MAIN POINT of this passage is to LOVE GOD, with all that is within us. In Matthew 22: 37-38 Jesus called this the first and Great Commandment – to love God with all our heart, soul and strength.
In Matthew 22:39, Jesus stated that the second most important commandment is to love our neighbour as we love ourselves.
I want to focus on these two great and important commandments. They call us to love God and to love people. In essence we are to LOVE UP to God and LOVE OUT to people.
As you intentionally engage in loving God, you are practicing the most important activity in life, in God's view. Likewise, as you intentionally focus on loving people, you are practicing the second most important thing in life, in God's view.
If you practice this "LOVING UP" to God and "LOVING OUT" to people in your life, you are doing what God says is the most important thing that you can possibly do. Further, once you commence this process of intentionally "LOVING UP and LOVING OUT" you are modelling the most important things in life to your children.
This is real Christian home schooling.
I suggest that if your child learns to love God and the people in his or her life, they will thrive in life.
Of course, ACHS families also focus on literacy, numeracy, science, history, the arts, literature etc. This is part of your child's key learning. But far more important, is your child's participation in the life-long practice of "LOVING UP and LOVING OUT".
Have a look at the video below on "LOVING UP and LOVING OUT". You and your children may want to do the dance/actions.
As we come close to the end of Semester 1, would you make it a goal in your life and in the life of your family to practice "LOVING UP and LOVING OUT".
Yours for Christ and Christian home education,
Terry Harding
Manager.
IMPORTANT NOTICES
Scoring Procedures
Recently staff have noticed an increase in tests returns being marked incorrectly, or not being marked at all. We thought we would offer this quick review on the scoring process and why it is so important to the overall success of the A.C.E. program.
Please watch the video below, and feel free to give our office a call if you have any questions regarding the scoring procedure.
YEAR 12 - Important Information
In these uncertain times, it often helps for us to think ahead to ensure that our students are not inadvertently disadvantaged in the future.
For those families who have children looking to finish year 12 this year, please take a look at this information video relating to tertiary entrance and how it may look different this time around.
So, please take a look at my video message (7 minutes), and make sure that your Year 12 student will finish their work in time and get applications to university and TAFE colleges in ON TIME.
Further, it looks like there will be extra spots in universities around Australia, seeing that international students are hindered in coming to Australia to study. However, this may mean that there will be lots more Australian students applying for places in courses. So our advice remains the same, get your work done and applications in on time.
In addition to this information, The Federal Minister for Education, the Hon. Dan Tehan has announced changes to university fees. He has reduced the costs of fees for courses that are linked to Australia's needs in the workforce. For example:
Maths and Agriculture course fees have been reduced by 62%.
Nursing, teaching, English, foreign language and clinical psychology have been reduced by 46%.
Law, economics, management and commerce subjects have been increased by 28%
Humanities, society and culture and communications have been increased by 113%
Payment
The Commonwealth allows students to pay their fees (i) up front or (ii) to pay them off at a low rate once the student is earning a substantial income.
In Australia, we have one of the most generous ways of accessing tertiary education. The Australian taxpayer (that is you the taxpayer:-) pays the majority of student course fees, however, as mentioned, the student pays the lesser amount, once they are earning a substantial income. We live in a great country, with some great systems. We are blessed by God with some wonderful advantages, not known in other countries.
Remember
How students choose their courses should not be influenced just by course fees amounts. Students need to choose their courses according to their gifts and talents and according to the career path that they believe God is putting on their hearts.
In this country students are blessed with the opportunity of being able to become whatever they want, if they are prepared to commit to 4 or so years of study and hard work.
HIGH SCHOOL MATTERS!
We have some Great news that there is now enhancement content for some of the year 10 Pathway subjects on Canvas. If you haven't Accessed Canvas yet or you don't know what it is, make sure you contact us for information on how it can help with your students!
Here at ACHS, we want all our high school students to succeed and be able to be successful in their chosen vocation. We can help families with:
Career advice
Subject planning for all our Certificate levels
Post schooling pathway planning
University entrance preparation
Apprenticeships and TAFE support
Academic support for all subjects
Nathan Roberts
Academic Consultant
COVID-19
The past few months have been a challenge to all Australians. Most children in Australia were doing their academic work at home. It is important to keep within the guidelines that our national and state leaders have prescribed.
Your children will be at home. For ACHS families this is the norm, so they are used to that. However, after they finish their PACE work, they, like all other children will still face the same restrictions of social distancing and possibly isolation.
Here are a few reminders as you address the way you may want to operate at home.
Establish your routine
Make the routine work for you. The routine is not your slave master. You are driving it. A good routine is your servant.
Set daily goals
Remember to use your student's Goal Card. If you have not done this before, review the Parent Training Video and follow the guidelines.
Converse with your child about Learning
Don't forget to quiz your child, vocabulary checks, Checkups, Self-Tests etc.
Check if your child is Worried
Be careful of exposing them to too much negative COVID-19 information via TV, Internet etc. Don't have the TV news on too much or during academic work time.
Control the Narrative - Especially on the Internet and TV
ALWAYS monitor how much time your child spends online and what your child is watching online or on TV. Make sure that you control the narrative. You are the boss, your child is a child (even your teenagers). You are in charge.
Encourage Physical Exercise
But remember to keep the social distancing protocols
Use special privileges wisely
e.g. let them play with Lego, read favourite books, do hobbies etc after their academic goals are completed.
Breaks during Academic work
Make sure that your child has sufficient "chill out" times for breaks, snacks, recreation and exercise during their academic time.
Log-O-Phile
We use spoken and written words every single day to communicate ideas, thoughts, and emotions to those around us. Sometimes we communicate successfully, and sometimes we're not quite so successful. A good vocabulary can help us say what we mean. Here are some new words to add to your student's vocabulary.
| | |
| --- | --- |
| govern (verb) | To rule over by right of authority |
| governmental (adjective) | Describing an action done by a government |
| government (noun) | A system of form of rule by which a nation, state or community is governed |
| debate (verb) | A discussion or contest involving opposing viewpoints |
| mandate (noun) | The command or authority to act in a particular way, an authoritative order or command |
Scripture Memory
At the start of lessons every morning, have your children read aloud, with you, the Monthly Scripture Memory Passage. Have them read either from their Bibles or from a printed sheet. Adjust the size of the passage to fit your child's age and skill level. This exercise should only take a minute or so.
After a single, aloud reading every day for a month, your child may have memorised the passage. If not, they may need some dedicated time to practice e.g. at night after dinner etc.
When your child can say the Scripture passage to you by heart, record this on your Supervisor's progress card and the Monthly Attendance Sheet. Put a Bible sticker on their Star Chart and don't forget to give them a reward for this important achievement.
You are free to use any version of the Bible for this activity. You may wish to download an electronic version of the Bible, for printing the Scripture passages for your child to learn, or you may click on the passages below for a printable version.
Trading Post
Trading post will continue to be a place where you can connect with other families, who might be looking for 2nd hand score keys or resource materials. You may email us here at ACHS with your advertisements, and we will endeavour to list as many as we are able. When sending us items to be listed for sale, please follow these important guides:
Used PACEs and PACE tests are NOT ALLOWED to be resold. Only used score keys and resource materials such as literature books may be advertised through the trading post.
Ensure that you provide accurate contact details. The ACHS office does not manage the transactions listed in the trading post. If you would like people to buy your items, provide them with the best way to get in contact with you.
When listing your items, list them clearly and accurately.

Maths SK 1037-39, 1040-42, and so on.
English SK 1037-39, 1040-42, and so on.

It would also be advisable if you are able to identify if the Score Keys are edition 3 or 4. As there may be differences in content between editions 3 and 4, it will assist you in finding a buyer.
FOR SALE
Score Keys $2 Each
Maths SK: 1067-69
Lit & CW SK: 1055-57, 1058-60, 1061-63
W/History SK: 100-102
W/Building SK: 1052-54, 1055-57, 1058-60, 1061-63, 1064-66
Etymology SK:1100-1102
Bible Reading SK: 1040-42, 1043-45, 1046-48, 1049-51
Old Testament Survey SK: 115-117
Basic Greek SK: 121-126, 127-132
Basic Greek Handbook
Literature Books - $5 Each
Summer Fun with ACE and Christi
A Dog of Flanders
Postage to be paid by the buyer.
Contact Kate on 0420 929 006
---
Score Keys $1 Each
Maths SK:1073-75, 1076-78, 1079-81, 1082-84, 1085-87, 1088-90, 1091-93, 1094-96
Algebra I SK:1097-99, 1100-02, 1103-05, 1106-08
Geometry SK:1109-11, 1112-14, 1115-17, 1118-20
Algebra II SK:1121-23, 1124-26, 1127-29, 1130-32
Trigonometry SK:1133-35, 1136-38
Bus Maths SK:1-3, 4-6, 7-9, 10-12
General Business SK:97-99, 100-102, 103-105, 106-108
Accounting SK:121-123, 124-126, 127-129, 130-132
English SK:1061-63, 1064-66, 1067-69, 1070-72, 1097-99, 1100-02, 1103-05, 1106-08, 1109-11, 1112-14, 1115-17, 1118-20, 1121-23, 1124-26, 1127-29, 1130-32, 1133-35, 1136-38, 1139-41, 1142-44
Grammar SK:1-3, 4-6
Lit & CW SK:1037-39, 1040-42, 1043-45, 1046-48, 1061-63, 1064-66, 1067-69, 1070-72
Basic LIT SK:7, 8, 9
Biology SK:1097-99, 1100-02, 1103-05, 1106-08
Phys Science SK: 1109-11, 1112-14, 1115-17, 1118-20
Chemistry SK:1121-23, 1124-26, 1127-29, 1130-32
Physics SK: 1133-35, 1136-38, 1139-41, 1142-44
Aust History SK: 1-3, 4-6, 7-9, 10-12
World History SK: 97-99, 100-102, 103-105, 106-108
Economics SK: 133-134, 140-143, 1139-1144, 1142-114
New Testament Survey SK:97-99, 100-102, 103-105, 106-108
Old Testament Survey SK:109-111, 112-114, 115-117, 118-120
Succ Living SK:1-3, 4-6, 7-9, 10-11
New Testament Church History SK:121-123, 124-126, 127-129, 130-132
Life of Christ SK:133-135, 136-138, 139-141, 142-144
Intro to Christian Counselling SK:1-10
Collectivism SK:133-135, 136-138
Hist of Civilisation SK:1-5, 6-10
Health SK:1-3, 4-6
Nutrition Science SK:1-3, 4-6
Literature Books $5 Each
Children's Missionary Library, Vernon Howard and Alice Bostrom
Little Pilgrim's Progress, Helen L. Taylor
The Pilgrim's Progress, John Bunyan
George Mueller, Faith Coxe Bailey
God's Adventurer, Phyllis Thompson
A Dog of Flanders, Marie Louise De La Ramee
Abraham Lincoln, David Collins
The Fugitive King, Elizabeth Rice Handford
Michael Faraday, Charles Ludwig
Ann of Ava, Ethel Hubbard
Heidi, Johanna Spyri
Twice Freed, Patricia St. John
God's Tribesman, James and Marti Hefley
In His Steps, Charles M. Sheldon
Silas Marner, George Eliot
DVDs $5 Each
Biology Labs DVD
Physical Science Labs DVD
Chemistry PACE Content and Labs DVD
Physics PACE Content and Labs DVD
Contact Sue on suevaughan@bigpond.com or ph: 0468 723 543
Attendance Sheets
Keeping a record of your children's attendance to their learning is an integral part of the procedure here at ACHS. Not only does it form part of your record keeping requirements for your homeschool registration, but it helps us see an overall picture of how the students are working. You may download the attendance sheets here: