MESSAGE FROM OUR MANAGER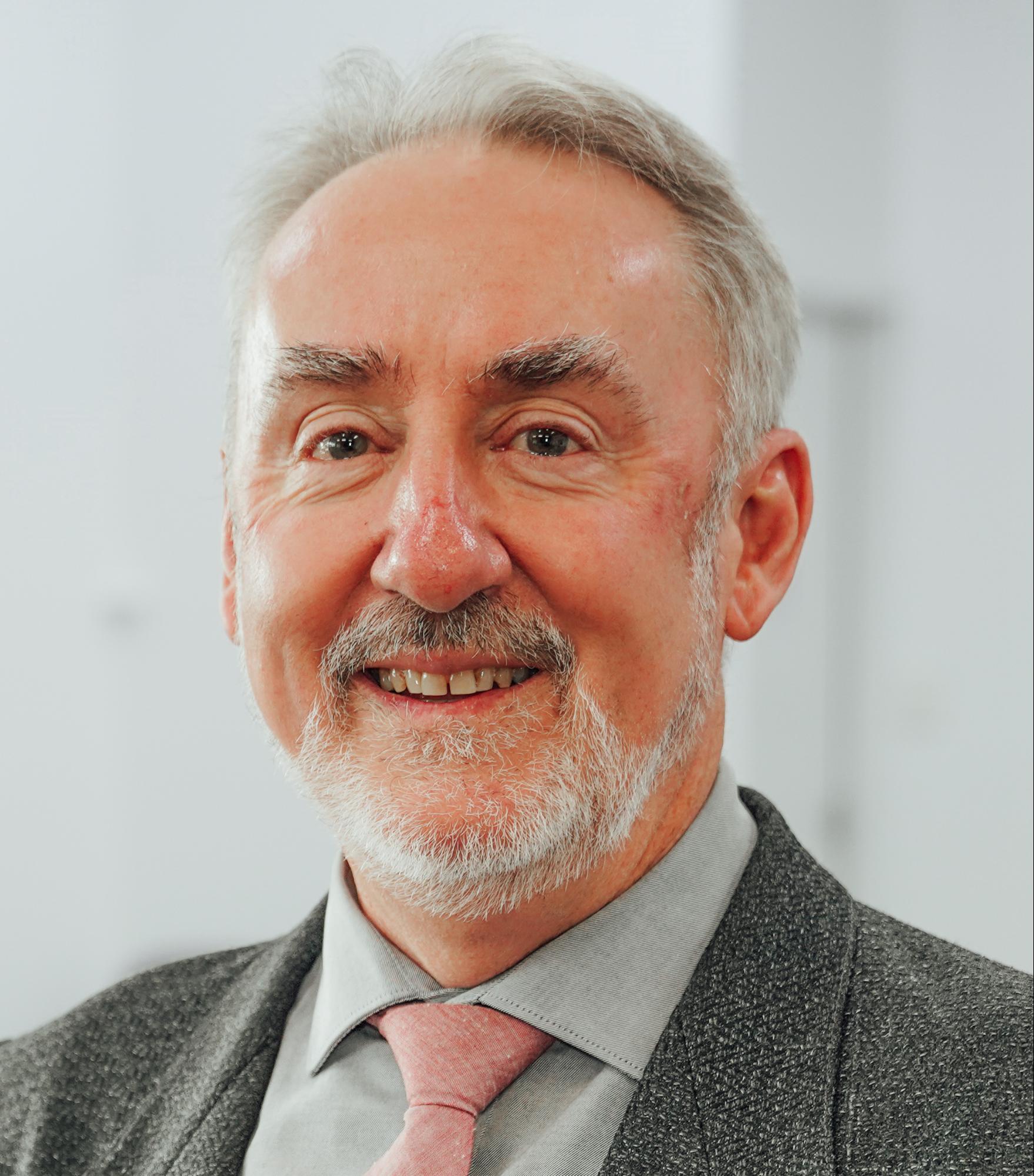 Home Schooling in a Pandemic
Dear Friends,
The COVID-19 pandemic has dominated both global and local media this year. At this time there have been 12,428 total cases reported in Australia, with 126 deaths. This relates to 5 deaths per million of our population. Not many nations have such a low number of casualties (1).
The COVID-19 virus is different from the flu viruses of the last few years and it is interesting to note the differences in the infection rates of these conditions.
Last year (2019), more than 310,000 Australians presented to hospital with the flu, with over 900 influenza-linked deaths in Australia (2). Moa et. al. reported that 2017 was an even worse season for the flu than 2019 (3). Interestingly, this year, there have only been "36 'laboratory-confirmed influenza-associated deaths' in 2020, according to the Australian Influenza Surveillance report." (4).
Whilst the current COVID-19 pandemic is a very serious situation for Australians and the broader global community, it seems from the figures above, that increased hygiene, restrictions, social distancing and prompt isolation of those infected have delivered benefits to the Australian population.
WISDOM
As home educators, we need to be vigilant with regards to the safety of our families. I would like to encourage you to give special attention to the following matters, which our epidemiologists say are important.
Hygiene – Washing hands is vital around toileting, meals and contacts outside the family. The use of sanitizer is also recommended.
Social distancing – when outside the family, maintain correct distancing as required by authorities.
Isolation if infected – early detection and isolation has delivered good results in some states and territories but where states have been slow or not diligent in this matter, results have been problematic. Even the Book of Leviticus advocates for isolation of those who are infected.
ANXIETY
Because the media is so preoccupied with providing information on COVID-19, it is wise to control how much your children are exposed to this daily diet of information. Some children have become anxious about the pandemic, so controlling your children's exposure to what you deem to be appropriate, is recommended.
In addition, I believe that being prayerful and discussing the issues around key truths in God's word will assist with anxiety. Here are some examples:
"God has not given us a spirit of fear but of power and of love and of a sound mind."
2 Timothy 1:7
"Be anxious for nothing but in everything by prayer and supplication, with thanksgiving, let your requests be made known to God; and the peace of God, which passes all understanding, will guard your hearts and minds through Christ Jesus."
Philippians 4:7-8
CHURCH
COVID-19 has even affected the church! Whilst social distancing and restrictions on numbers have hindered church attendance, Christian leaders have become creative and innovative about using technology to bring church services into homes.
I encourage you to participate in an online church service if you are not able to attend your own church. If you are not attending any church, I especially encourage you to engage with an online church service. If you do not know where to connect to an online church service, the Christian radio station Hope 103.2 has made a list of churches that are live streaming their services (see https://hope1032.com.au/church-at-home/ ). Your children will especially love Colin Buchanan's "Kid's Talks" and songs.
CURRICULUM
Southern Cross Educational Enterprises is our supplier of PACEs in Australia. They have informed us that COVID-19 has created some supply problems of PACEs. They are addressing this issue and that has meant that some of the PACEs that you order may be placed on back order.
KEEP ON KEEPING ON
We at ACHS want to encourage you as we all navigate this difficult time together. God is good and is leading us through this very different time in our lives.
Yours for Christ and Christian home education,
Terry Harding
Manager.
References
1. Reported cases and deaths by country, territory or conveyance. Retrieved on 26/7/2020 from: https://www.worldometers.info/coronavirus/#countries
2. Flu season which struck down 310,000 Australians 'worst on record' due to early outbreaks. Retrieved 26/7/2020 from: https://www.abc.net.au/news/2020-02-11/early-outbreaks-to-blame-for-worst-flu-season-on-record/11949320
3. Moa, A., Trent, M. and Menzies, R., 2019. Severity of the 2019 influenza season in Australia- a comparison between 2017 and 2019 H3N2 influenza seasons. Global Biosecurity, 1(3), p.None. DOI: http://doi.org/10.31646/gbio.47
4. Flu deaths prevented as cases plummet amid coronavirus lockdowns, AMA says. Retrieved 26/7/2020, from: https://www.abc.net.au/news/2020-06-13/flu-cases-drop-amid-coronavirus-restrictions-statistics-show/12332204
IMPORTANT NOTICES
Semester 1 Report Cards
Semester 1 Report Cards are being finalised and will be posted out promptly. We have experienced some delay this year due to the slow down in postage services, which meant that some work for Semester 1 was arriving quite late. We do apologise for this inconvenience.
If you would like to receive a digital copy of your report card in the interim, please email us at achs@achs.edu.au with your Customer Code/Family ID and "Digital Report Request" in the subject line.
Smithsonian Opportunity
ACHS Students have been presented the opportunity to go on a virtual tour of the Smithsonian Institute in Washington DC, USA. This is an exciting opportunity with limited spaces, so please see below for further information and an expression of interest form.
HIGH SCHOOL MATTERS!
As we head into the last half of 2020, for those who are looking at graduating this year and heading to university, here is a really good website to check out your options and entry pathways. Click on the link or image below to access the website!
https://www.gooduniversitiesguide.com.au
Here at ACHS, we want all our high school students to succeed and be able to be successful in their chosen vocation. We can help families with:
Career advice
Subject planning for all our Certificate levels
Post schooling pathway planning
University entrance preparation
Apprenticeships and TAFE support
Academic support for all subjects
Nathan Roberts
Academic Consultant
Smithsonian Institute - Creation Tour
On September 9, our families will have an exciting opportunity to experience a Smithsonian Creation tour from a Biblical Worldview. The tour will explore the impact of the flood, biodiversity and finish up with a dinosaur exhibit.
DATE: 9th September, 2020
TIME: 8am - 8:45am AEST (6am for our WA Families)
LOCATION: The tour will be presented online Via ZOOM
COST: FREE!
REGISTER: Smithsonian Institution Creation Tour
This is a free event and there are places for 90 families. So make sure that you register an expression of interest via the link above so you don't miss out.
Father's Day - Sunday 6th September
Father's Day is fast approaching. At ACHS we encourage home schooling dads to engage themselves into the family's home schooling experience. We dads are a mixed lot. We work different hours, we are often away from home. However, we bring a unique set of skills, character and attitudes to the home schooling family.
Whilst fathers and mothers are co-equal in their responsibilities for raising their children, their roles are different. Fathers bring differences to home schooling. They view and approach their children in a vastly different manner to the way that mothers view and deal with their children. Children need both because God provided both fathers and mothers for children.
The Apostle Paul distinguishes the role of fathers from the role of mothers in 1 Thessalonians 2:7-12. Whilst mothers highlight gentleness, nurture and love, fathers feature exhortation, comfort and direction toward their children.
Fathers Bring:
A DIFFERENT APPROACH than mothers bring to home schooling and parenting.
A DIFFERENT TYPE OF ACCOUNTABILITY – to your children
A DIFFERENT FORM OF PROVISION – for your children
A DIFFERENT FORM OF PROTECTION – for your children
A DIFFERENT ROLE MODEL – for your children.
Many ACHS families are single-parent families. You are the repairers and redeemers of your families. It may be that (i) the father of your children is not present in your everyday life or that (ii) the mother is not present in your everyday life at home.
Be encouraged! The Lord is with you, assisting you in the raising of your children. Isaiah 54:13 has a special place in your home.
"All your children shall be taught by the Lord, And great shall be the peace of your children."
We honour all fathers on Father's Day.
Victory in the Pacific
Saturday, 15 August 2020 marks the 75th anniversary of Victory in the Pacific and the end of the Second World War. Some one million Australians served in the Second World War, overseas and on the home front, to protect our nation.
Victory in the Pacific or 'VP Day' is commemorated annually in Australia and around the world, and to this end please see below some resources and information to help your community commemorate this important anniversary. You will be able to download copies of the 2020 VP Day posters, which commemorate the dedication and service of Australia's Navy, Army and Air Force personnel as well as the contribution of those on the home front. Wartime Snapshot No. 28 includes additional background information to complement the posters. A flyer outlining new educational resources and how these can be used to help your community commemorate VP Day is also included.
Click on the images below for a downloadable version of each of these resources!
Origins of Father's Day
When Sonora Smart Dodd of Spokane, Washington was sitting in church 100 years ago, listening to a sermon on Mother's Day, she decided that her dad needed a special day.
Sonora's mother died in childbirth. Her dad, William Jackson Smart, who was a veteran of the American Civil War, took on the responsibility of raising the newborn and his other five children. Sonora petitioned the Mayor of Spokane to hold an annual Father's Day. The next year, the first official Father's Day was held on 19 June 1910. In 1972, President Richard Nixon signed a law to make Father's Day a permanent holiday in the USA.
The observance of Father's Day gained popularity around the world in following years.
In Australia, Father's Day is celebrated on the first Sunday of September. This date was first implemented in the mid 1930s and it was officially designated across the Commonwealth in 1964. We observe Father's Day in Australia by giving gifts to fathers and holding family activities. Have fun on Father's Day.
Log-O-Phile
We use spoken and written words every single day to communicate ideas, thoughts, and emotions to those around us. Sometimes we communicate successfully, and sometimes we're not quite so successful. A good vocabulary can help us say what we mean. Here are some new words to add to your student's vocabulary.
| | |
| --- | --- |
| explode (verb) | Erupt; blow up; burst violently as a result of internal pressure |
| absurd (adjective) | Ridiculous, unreasonable, foolish |
| avalanche (noun) | A great mass of falling snow and ice |
| grasp (verb) | Grip; take hold of or seize firmly with or as if with the hand |
| environment (noun) | The surroundings' totality of surrounding conditions |
Scripture Memory
At the start of lessons every morning, have your children read aloud, with you, the Monthly Scripture Memory Passage. Have them read either from their Bibles or from a printed sheet. Adjust the size of the passage to fit your child's age and skill level. This exercise should only take a minute or so.
After a single, aloud reading every day for a month, your child may have memorised the passage. If not, they may need some dedicated time to practice e.g. at night after dinner etc.
When your child can say the Scripture passage to you by heart, record this on your Supervisor's progress card and the Monthly Attendance Sheet. Put a Bible sticker on their Star Chart and don't forget to give them a reward for this important achievement.
You are free to use any version of the Bible for this activity. You may wish to download an electronic version of the Bible, for printing the Scripture passages for your child to learn, or you may click on the passages below for a printable version.
Trading Post
Trading post will continue to be a place where you can connect with other families, who might be looking for 2nd hand score keys or resource materials. You may email us here at ACHS with your advertisements, and we will endeavour to list as many as we are able. When sending us items to be listed for sale, please follow these important guides:
Used PACEs and PACE tests are NOT ALLOWED to be resold. Only used score keys and resource materials such as literature books may be advertised through the trading post.
Ensure that you provide accurate contact details. The ACHS office does not manage the transactions listed in the trading post. If you would like people to buy your items, provide them with the best way to get in contact with you.
When listing your items, list them clearly and accurately.

Maths SK 1037-39, 1040-42, and so on.
English SK 1037-39, 1040-42, and so on.

It would also be advisable if you are able to identify if the Score Keys are edition 3 or 4. As there may be differences in content between editions 3 and 4, it will assist you in finding a buyer.
FOR SALE
---
Score Keys $2 Each
Maths SK: 1067-69
Lit & CW SK: 1055-57, 1058-60, 1061-63
W/History SK: 100-102
W/Building SK: 1052-54, 1055-57, 1058-60, 1061-63, 1064-66
Etymology SK:1100-1102
Bible Reading SK: 1040-42, 1043-45, 1046-48, 1049-51
Old Testament Survey SK: 115-117
Basic Greek SK: 121-126, 127-132
Basic Greek Handbook
Literature Books - $5 Each
Summer Fun with ACE and Christi
A Dog of Flanders
Postage to be paid by the buyer.
Contact Kate on 0420 929 006
---
Score Keys $1 Each
Maths SK:1073-75, 1076-78, 1079-81, 1082-84, 1085-87, 1088-90, 1091-93, 1094-96
Algebra I SK:1097-99, 1100-02, 1103-05, 1106-08
Geometry SK:1109-11, 1112-14, 1115-17, 1118-20
Algebra II SK:1121-23, 1124-26, 1127-29, 1130-32
Trigonometry SK:1133-35, 1136-38
Bus Maths SK:1-3, 4-6, 7-9, 10-12
General Business SK:97-99, 100-102, 103-105, 106-108
Accounting SK:121-123, 124-126, 127-129, 130-132
English SK:1061-63, 1064-66, 1067-69, 1070-72, 1097-99, 1100-02, 1103-05, 1106-08, 1109-11, 1112-14, 1115-17, 1118-20, 1121-23, 1124-26, 1127-29, 1130-32, 1133-35, 1136-38, 1139-41, 1142-44
Grammar SK:1-3, 4-6
Lit & CW SK:1037-39, 1040-42, 1043-45, 1046-48, 1061-63, 1064-66, 1067-69, 1070-72
Basic LIT SK:7, 8, 9
Biology SK:1097-99, 1100-02, 1103-05, 1106-08
Phys Science SK: 1109-11, 1112-14, 1115-17, 1118-20
Chemistry SK:1121-23, 1124-26, 1127-29, 1130-32
Physics SK: 1133-35, 1136-38, 1139-41, 1142-44
Aust History SK: 1-3, 4-6, 7-9, 10-12
World History SK: 97-99, 100-102, 103-105, 106-108
Economics SK: 133-134, 140-143, 1139-1144, 1142-114
New Testament Survey SK:97-99, 100-102, 103-105, 106-108
Old Testament Survey SK:109-111, 112-114, 115-117, 118-120
Succ Living SK:1-3, 4-6, 7-9, 10-11
New Testament Church History SK:121-123, 124-126, 127-129, 130-132
Life of Christ SK:133-135, 136-138, 139-141, 142-144
Intro to Christian Counselling SK:1-10
Collectivism SK:133-135, 136-138
Hist of Civilisation SK:1-5, 6-10
Health SK:1-3, 4-6
Nutrition Science SK:1-3, 4-6
Literature Books $5 Each
Children's Missionary Library, Vernon Howard and Alice Bostrom
Little Pilgrim's Progress, Helen L. Taylor
The Pilgrim's Progress, John Bunyan
George Mueller, Faith Coxe Bailey
God's Adventurer, Phyllis Thompson
A Dog of Flanders, Marie Louise De La Ramee
Abraham Lincoln, David Collins
The Fugitive King, Elizabeth Rice Handford
Michael Faraday, Charles Ludwig
Ann of Ava, Ethel Hubbard
Heidi, Johanna Spyri
Twice Freed, Patricia St. John
God's Tribesman, James and Marti Hefley
In His Steps, Charles M. Sheldon
Silas Marner, George Eliot
DVDs $5 Each
Biology Labs DVD
Physical Science Labs DVD
Chemistry PACE Content and Labs DVD
Physics PACE Content and Labs DVD
Contact Sue on suevaughan@bigpond.com or ph: 0468 723 543
Attendance Sheets
Keeping a record of your children's attendance to their learning is an integral part of the procedure here at ACHS. Not only does it form part of your record keeping requirements for your homeschool registration, but it helps us see an overall picture of how the students are working. You may download the attendance sheets here: