MESSAGE FROM OUR MANAGER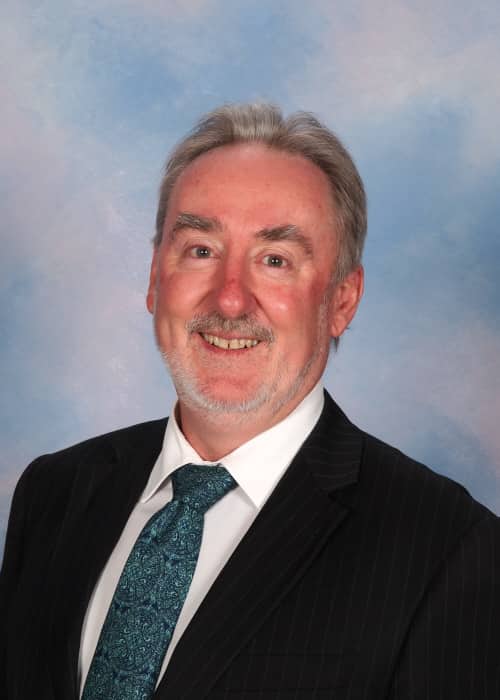 Dear Friends,
WELCOME to the new academic year! 2019 is our 38th year of serving home schooling families. Australian Christian Home Schooling is Australia's oldest and most experienced supplier of curriculum and educational services to home schoolers across Australia and overseas.
To all of our new families, we at Australian Christian Home Schooling offer a "Special Welcome". You are embarking on a life-changing adventure. To our continuing families – "Welcome back! Let's continue the journey".
Year 10 & Year 12 Graduates
2018 was another successful year for our families. We have seen 18 students receive their Year 10 Certificates and 37 students complete their studies with Australian Christian Home Schooling and receive their Year 12 Certificates.
Congratulations to all of these students. We are so pleased to see your success and we pray God's best for you as you move into your next phase of life.
We also want to congratulate the parents of these students. Well done! You have carried out your mandate to raise your children in the nurture and admonition of the Lord. Being a home schooling parent myself, I want to stress that we NEVER expected you to be the perfect home schooling parent. You just had to be faithful and keep going on the journey you have taken. God has been with you, shaping both you and your children during this time.
These parents are an example to the rest of our home schooling parents – just keep going!
In this newsletter, for your interest, we have included a letter from Mrs Lyn Mosely, one of our parents of a home schooling Year 12 graduate.
New Families Starting Earlier
Our staff have already noticed a significantly higher number of new families joining Australian Christian Home Schooling, who are starting with the Kindergarten Course or the most important ABCs of ACE Course. This shows that there are more families commencing with us at the beginning stage of their children's education.
Given the changes in Australia's culture regarding sexuality, I am not surprised to see this trend. More parents are becoming concerned with inappropriate behaviours, which threaten their children, in many schools around Australia. Whilst traditional schooling has been a great blessing for Australians over the past 100 years, it should not be a place where the physical, moral or spiritual safety of children should be threatened.
We have included articles about the sexualising of children and controlling technology, in this newsletter.
So, let's get ready for a GREAT 2019! Refresh your children's learning areas, take charge of your technology, and above all, seek the assistance and blessing of the Lord as you gear up for a year of growth, challenge, development, love, laughter, work, (some tears) and achievement for 2019.
Yours for Christ and Christian home education,
Terry Harding
Manager.
IMPORTANT NOTICES
Semester 2 Report Cards
By now most of you should have received your semester 2 report cards, Star Charts for 2019, as well as a supervisor progress card for all students. Also, if you ordered student awards and requested that they be posted, they should also be in your envelope.
Please be sure to check all the contents of your envelope. If there appears to be anything missing, feel free to contact the office to discuss it with us.
Specifically with the report cards, if you find a mistake, please follow the link below to register a correction on your report cards.
For international families, you will be emailed copies of your report cards before having them posted. Please reply via email to confirm that the report card is accurate before we post them.
Awards Night 2019
Getting Started in the new Academic Year
Whilst we know that your holiday break is over, we want to re-remind you about some strategies for refreshing your learning area and your children's resources for the NEW ACADEMIC YEAR.
Here are a few suggestions:
Review your ACHS 15 minute Training DVD to refresh your mind about our procedures. Keeping to the procedures means that you are ensuring good learning practices.
De-clutter your Parent-Supervisor work area (where you keep the Score Keys, Test Keys, Supervisor Progress Cards, novels, Goal Cards, ABCs materials etc.)
Get the children to de-clutter their learning areas. If in doubt, throw it out!
Maybe some fresh paint, new pictures, a new mat etc.
Do you all need new pencils, pens, pads, paints, highlighters etc.?
New Bibles?
New Score Keys?
More coloured and gold stars, GOAL CHARTS
Dust off your computers, keyboards etc. You would be surprised at what finds its way into a keyboard.
Do you need to upgrade your computer, your software, your apps?
Clean up your computer hard drive, defrag etc.
Clean up your filing system on your computer.
Upgrade your SECURITY on your computer. (Anti-pornography etc.)
Clean out your physical filing cabinet or other filing systems.
Plan some outings.
Plan for your children to do the ACHS Life Skills Program
Plan to consult with ACHS in first term for children commencing Year 8 who are working towards a Year 10 Certificate.
Plan to consult with ACHS in first term for children during Year 10 who will soon be working towards a Year 12 Certificate.
Access the ACHS online enhancements to the PACES called Canvas.
These are some key strategies, which will assist in setting you up for a great academic year.
News from our Graduates
Calvin Timms
ADMIRAL NELSON SWORD OF EXCELLENCE AWARDED TO ACHS GRADUATE
Calvin Timms, one our Year 12 Graduates (early 2000s) has achieved the rank of Lieutenant Commander in the Australian Navy. In addition to that, Calvin, who is a very tall submariner, has just been awarded the 2018 Admiral Nelson Sword of Excellence for displaying qualities of outstanding seagoing leadership.
Chief of Navy, Vice Admiral Michael Noonan stated in presenting this prestigious award that Lieutenant Commander Timms had earned this honour as a result of his leadership while posted to HMAS Waller.
Vice Admiral Noonan said, "His exemplary leadership, professional performance and commitment to his subordinates set him apart from all the officers in the Navy."
ACHS congratulates Calvin on being recognised for such an honour. Calvin also acknowledged his wife and three children for enabling him to serve his country at such a high level.
Jessica Moseley
Jessica's Mum recently sent us this letter to let us know what Jessica been up to.
Dear ACHS,
I am writing to inform you that I am withdrawing Jessica Moseley from ACHS. Jessica has been accepted to the College at Western Sydney University. She will begin an Advanced Diploma in Science for four terms and then transfer to university to finish her degree to have a career in food science.
I would like to thank you for providing the opportunity for us to home school. Jessica has learnt so much in her 2 years and learnt things that she didn't understand at school. She realised how much learning she missed out on at school and is grateful for being able to home school. Being able to be responsible for her learning has taught her a lot and she feels confident to begin at the College. Her skills and confidence have greatly improved. The grammar course showed her how much she had missed out on in her learning and has now been able to understand many concepts in maths and science that she needs for higher education.
Thank you for making this possible.
Kind regards
Lyn Moseley
Tegan Thomas
Tegan was recently awarded the Young Citizen of the Year for Murray Bridge. The following excerpt is from the Murray Bridge Standard:
Air Force Cadet Tegan Thomas has followed up being named 622 Squadron's Cadet of the Year in 2018 by becoming Murray Bridge's Young Citizen of the Year.
She undertook an International Cadet Exchange to Canada in the past year, and also represented South Australia in a National Rifle competition. Locally, she has been involved in teaching and training 15 younger cadets. She would no doubt be a leader to watch for in the future, council chief executive Micheal Sedgman said. She thanked the Murray Bridge Council for the Honour, and her fellow cadets, Air Force Cadet Staff, her friends and family for their support.
Managing Technology
'The Dark Side of Technology' by Brad Huddleston is a wonderful book that addresses how we can handle technology for our children from a Christian perspective. Chapters 14 & 15 look at the parent as the first line of defense and internet safety.
Some points from these sections are:
Put screens in public places where everyone can see them!
Make music choices as a family.
A parents' role is to determine who influences their children, not culture.
Engage with your children and what they are doing.
Use technology like a tool. Once you have finished with it, put it away.
Deuteronomy 6:6-9 (read it and see).
You are the parent and not their friend.
Ensure that you correct your child when they transgress or make errors in their judgements.
Consider home education. 'Tick' (You are already doing this!)
Children will get around filters, firewalls etc. So, encourage them to choose the 'right thing'. Refer to point 8 if this fails and encourage them in the fear of the Lord.
Block features on phones if your children aren't mature enough to use them.
Remove game chat features as this is used by pedophiles and people looking to groom your child.
Teach them to keep information private. Read what happened to Hezekiah in 2 Kings 20 when he showed Marduk-Baladan the son of Baladan, king of Babylon everything he owned!
Turn off GPS tracking and location sharing.
Tool list:
We highly recommend getting a copy of Brad's book. https://bradhuddleston.com/shop/the-dark-side-of-technology-book
Our staff are acutely aware of both the blessings of technology, for the propagation of the Gospel and Christian curriculum and of the problems of the abuse of technology. Please make yourself aware of these key issues.
Academic Procedures
Revising Academic Procedures
It is important to follow ACHS academic procedures to produce the best results in your children, so let's revise some of the processes.
Please refer to your Home Educator's Manual for greater detail. Also, have another viewing of your DVD, which summarises the procedures in about 12 minutes.
1. Page 1 - My Goals
Have your child read this page aloud to you. It allows him/her to learn what this PACE is about. It creates expectation in his/her mind, concerning that topic. It also allows the student to recall anything he or she already knows about that subject from prior learning. Show the student the Self-Test, so that the student knows what is expected when the unit of learning is completed.
The Poem on page 1 is aligned to the Character Trait for that PACE (e.g. honest, or creative etc.) which is the final point on the "My Goals" list. Also, the Scripture Memory Verse is aligned to the Poem and the Character Trait.
The Scripture Memory Verse
The Scripture Memory Verse is the most powerful educational tool in the PACE. It is God's Word, and when God's Word is believed and acted upon, the person is changed internally by the spiritual dynamic which God performs within the child (Isa. 54:13) and by the new habits and lifestyle changes which are initiated by the student (the same goes for the parent if he/she is willing). Memorising and acting on the Scripture Memory Verse brings a powerful dynamic into the child's life.
The Phonics Sound and Symbol Chart
Please have your child (Years 1-4) read, aloud, the Phonics Sound and Symbol Chart on page 1. This will reinforce to the child what the major sounds in English are. Phonics gives him / her the word attack skills to "sound out" difficult words when encouraged to do so.
2. New Vocabulary Pages
Have your child read out the new vocabulary on the three New Vocabulary Pages in the PACE. You may want to have the student explain to you what the new words and the pictures mean. When you are happy that the child UNDERSTANDS the new words, sign off that page with your initial, with a GREEN pen.
3. The Parent Initial – Using a Green pen
The Parent Initial is a VITAL PART OF A CHILD'S LEARNING. It establishes in the child's mind that he/she must learn the words and that mum or dad will check the learning. It not only establishes a learning expectation and pattern in the child's life, it also establishes a line of authority and the requirement of accountability to the child. Too many adults in life avoid or resent authority and accountability. We train our children to accept authority and accountability.
The Parent Initial establishes the BIBLICAL CONCEPT OF AUTHORITY and ACCOUNTABILITY in the child's life. It asks the child the question, "Who is in charge, me or mum / dad?" This also foreshadows the more profound question "Who is in charge, God or me?" The child is to learn that there is a God, to whom we are all accountable, and that the child is not God.
The Parent Initial is to be used (i) on page one; (ii) on the New Vocabulary pages; (iii) before each Checkup; (iv) before the Self Test and (v) at any other point where you want to make sure that learning is taking place. The beauty of the Parent Initial is that it allows you to engage in CONVERSATION with your child about the topic or diagram etc.
Frequent CONVERSATION is a vital part of helping your child to learn and to grow intellectually, socially, psychologically and spiritually. Have fun, chat frequently about many topics and watch your children mature.
4. The Goal Chart
Setting goals every day and achieving them is critical to your child's progress. Make sure the goals are: (i) set neatly using a blue biro; (ii) are neatly crossed off when each goal is completed and scored; (iii) set for tomorrow's work; (iv) checked by Mum or Dad daily to see that work is completed and has been scored correctly.
5. Scoring
Scoring is another key factor in your child's learning and character development. Make sure your child: (i) completes the work up to a scoring strip; (ii) asks you for permission to go to the scoring station (so that you know he / she is now looking at the answers); (iii) scores accurately from the Score Key; (iv) marks incorrect answers with a red cross; (v) crosses off the scoring strip with a red pen and (vi) repeats these steps if rescoring is necessary, circling the crosses of corrected answers.
The ACE resources allow home educators to focus on their children, rather than worrying about developing lesson plans and searching for various books and methods etc. Such matters often add stress to home educators, not using ACE. The curriculum development work has been done you. You are left to add other learning experiences to your child's education according to his or her abilities and interests.
Schools must stop being sexualised.
By The Australian Prayer Network
The Australian Christian Lobby (ACL) has urged state and federal governments to stop the sexualisation of school children. Its reported that in Australia 38% of kids aged between 13-15 have sent a sexual picture or video, and 62% have received one. Additionally, 50% of kids between 16-18 have sent a 'sext' and over 70% of them have received one. ACL's managing director Martyn Iles said, "The number of school children engaging in this activity is alarming. It is incumbent upon governments to exercise their duty of care and remove sexualising influences from schools."
Mr Iles continued "We are concerned about the impact of programs like Safe Schools, Respectful Relationships and organisations like Project Rockit which actively encourage kids to explore sexuality. Activists groups like these are making it increasingly possible for young children to be influenced by sexualised messages under the guise of educational content." Wendy Francis, director of the Centre for Human Dignity said; "It's not the role of schools to promote the early sexualisation of children. Sexting promotes unhealthy and dangerous ideas around sexuality and identity and can seriously harm the development of children's body image and mental health."
Australian Christian Home Schooling comment.
Home schooling is growing in popularity as being a way for parents to protect their children from the damaging outcomes mentioned in the above article. Home schooling is also a means of raising your child in God's way of human dignity and appropriate attitudes to our sexuality.
As home schoolers we can encourage other parents, who may be worried about the sexualisation of their children, to explore home schooling as a means of both protecting and nourishing the development of their children. Why not tell others about home schooling as a positive way to raise healthy children?
Scripture Memory
At the start of lessons every morning, have your children read aloud, with you, the Monthly Scripture Memory Passage. Have them read either from their Bibles or from a printed sheet. Adjust the size of the passage to fit your child's age and skill level. This exercise should only take a minute or so.
After a single, aloud reading every day for a month, you child may have memorised the passage. If not, they may need some dedicated time to practice e.g. at night after dinner etc.
When your child can say the Scripture passage to you by heart, record this on your Supervisor's progress card and the Monthly Attendance Sheet. Put a Bible sticker on their Star Chart and don't forget to give them a reward for this important achievement.
You are free to use any version of the Bible for this activity. You may wish to download an electronic version of the Bible, for printing the Scripture passages for your child to learn, or you may click on the passages below for a printable version.
Trading Post
Trading post will continue to be a place where you can connect with other families, who might be looking for 2nd hand score keys or resource materials. You may email us here at ACHS with your advertisements, and we will endeavour to list as many as we are able. When sending us items to be listed for sale, please follow these important guides:
Used PACEs and PACE tests are NOT ALLOWED to be resold. Only used score keys and resource materials such as literature books may be advertised through the trading post.
Ensure that you provide accurate contact details. The ACHS office does not manage the transactions listed in the trading post. If you would like people to buy your items, provide them with the best way to get in contact with you.
When listing your items, list them clearly and accurately.
Maths SK 1037-39, 1040-42, and so on.
English SK 1037-39, 1040-42, and so on.
It would also be advisable if you are able to identify if the Score Keys are edition 3 or 4. As there may be differences in content between editions 3 and 4, it will assist you in finding a buyer.
Attendance Sheets
Keeping a record of your children's attendance to their learning is an integral part of the procedure here at ACHS. Not only does it form part of your record keeping requirements for your homeschool registration, but it helps us see an overall picture of how the students are working. You may download the attendance sheets for January through April here:
2019 Attendance Sheets (Full Year)
,