MESSAGE FROM OUR MANAGER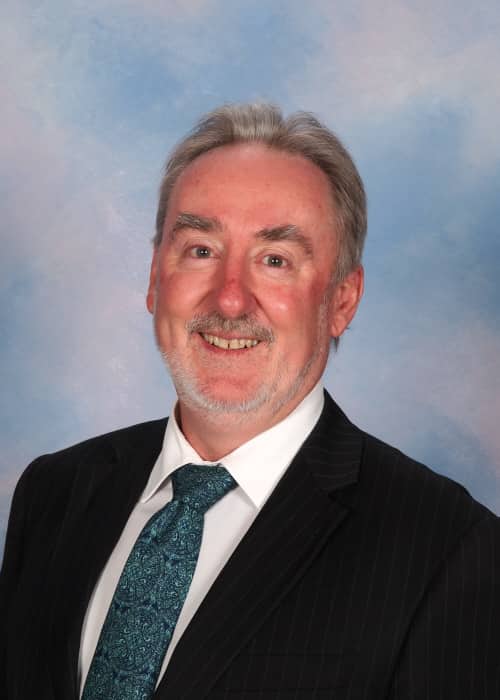 RELATIONSHIP IS FOUNDATIONAL TO EDUCATION
Dear Friends,
The relationship between parents and their children is unique. It is a spiritual, genetic, biological and historical relationship which no one can replace or imitate. A major aspect of this parent-child relationship is the role of the parent as a teacher. I call this the Parental Educational Dynamic.
God has placed the Parental Educational Dynamic inside of all parents. Even a negligent parent has taught his/her child to speak the native language. All parents are teachers. However, some parents are better teachers than others. It is important for all parents to develop this relationship.
In my research into home education, one mother of six (ages 16, 12, 6, 4, 19mth. & 5mth), who had been home educating for six years, described her relationship with her children, giving deep insight into how her relationship with her children was a powerful bond, and that bond was based on love. This relationship translated into her motivation to teach her own children.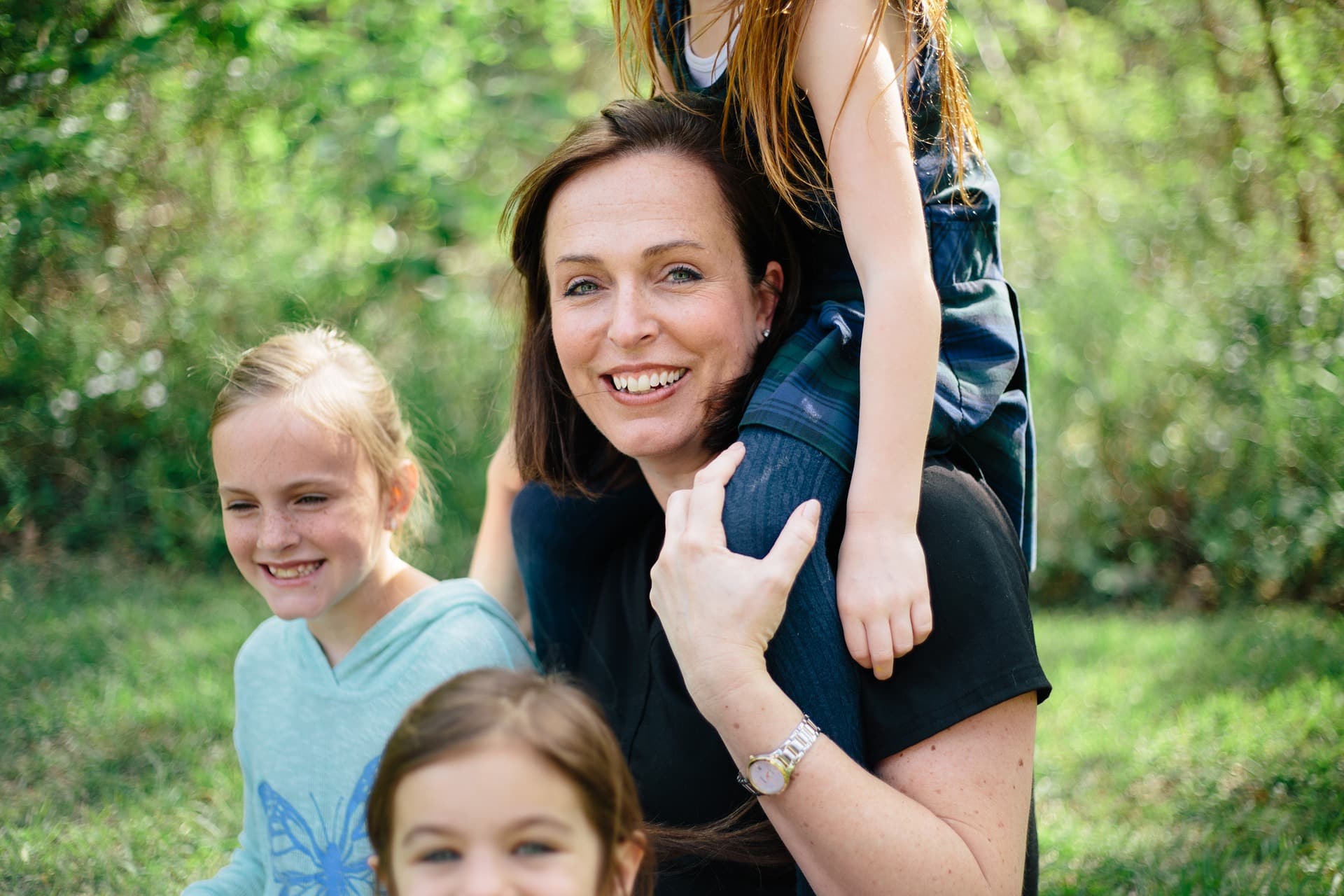 Mother: "Because ahm (deep sigh) our relationship is totally different well, with the child, (it) is totally different to a school teacher and a child's relationship. Because we have such a stronger bond, and we have such a stronger desire to see them achieve, haven't we, as parents?"
Interviewer: "What do you mean, by "our relationship"?
Mother: "Well, ahm, that's a big one. How we interact, how we communicate, how we respond one to another. … Well, because I am his mother, I love him dearly. I love him more than probably anybody else apart from his father and certainly, God before us. But I mean, a teacher, whilst they may develop an affection for the child, never has that motherly love for the child. So, it doesn't have the same, real yearning for them to do the best that they can, to do, … to become all that they can be. So that's the motivation isn't it? That's the motivation as a home schooling mum or parent."
Interviewer: "Okay, so the relationship is a very important aspect of your functioning?"
Mother: "But, well, it's the beginning point, isn't it? It's why we home school in the first place. Oh, no, (pause)yes it is. It's because of our love for them and our love to do what we believe God has instructed us to do. … So it is because of those relationships that we do, (pause) we are home schooling parents."
I believe that this mother has captured an important secret to succeeding in home education. It is to develop good relationships with each child, based upon love. Please do not think that this mother is a perfect mother and that you as a parent could never have such lofty motives. She is like all of the rest of us. We are imperfect parents, who have our own problems and issues.
The powerful thing which home educators have tapped into is our relationship between ourselves and our children; and we are using that to drive their education!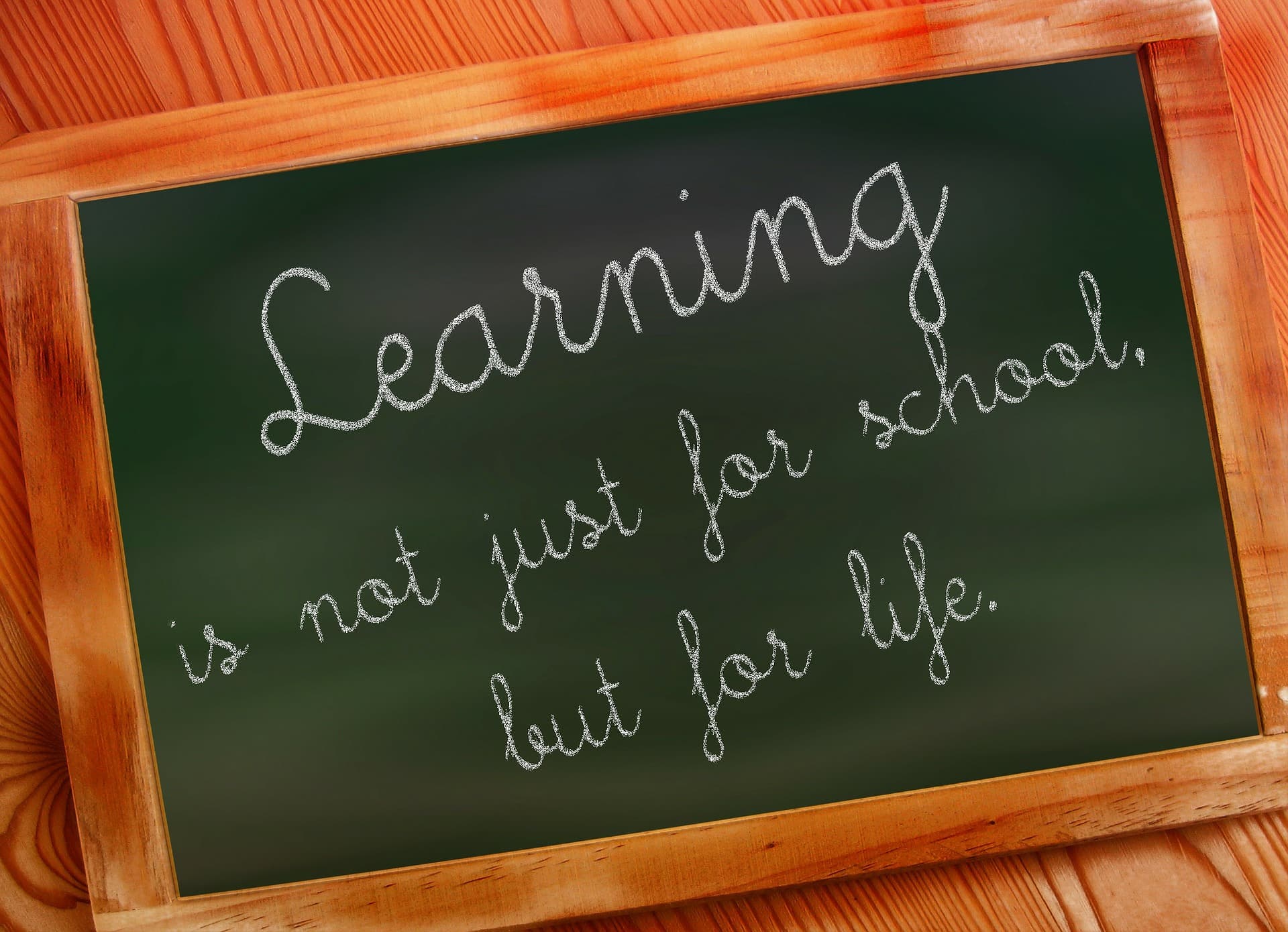 This unique relationship between a parent and a child is the most powerful teaching relationship on earth. It is God's arrangement of "family". That is why it is a powerful teaching relationship. There are other teaching relationships in schools, churches, TAFEs, universities and businesses; but your relationship with your child is the most powerful and influential in shaping the development of a child and a young adult.
A significant proportion of our families are single parent families. This relationship is vital and relevant for both single parent and dual parent families! Your loving relationship with your child is a key factor in his or her personal development, as well as for overcoming any traumas or difficulties they have faced, or which they may face in the future.
The combination of your loving parent-child relationship and Christian curriculum in your delivery of home education to your children is very powerful and will achieve many positive outcomes in the lives of your children. Some of those outcomes will be objective, for example, your child will learn to read, or to do complex maths. Some of those outcomes will be subjective, such as attitudes, confidence, self-concept etc. Grow your relationship in love, grace and flexibility and you will reap the benefits in your children in the future.
Yours for Christ and Christian home education,
Terry Harding
Manager
Australian Christian Home Schooling
IMPORTANT NOTICES
Semester 1 Report Cards
Semester 1 Report Cards are due to be printed on the 23rd of July, 2018. This will enable them to be posted before the end of July. You are able to help with the on time delivery of these report cards by ensuring that you promptly return all completed PACE tests on or as close as possible to the 1st day of July. This will allow time to enter the data, and check ready for printing.
Note: we encourage you not to wait until the 1st of July to send in all of your semester's work. This will create a backlog for our staff in data entry, and potentially delay the posting of all semester reports. Please ensure that you are sending in completed work at the end of each month.
June/July School Holidays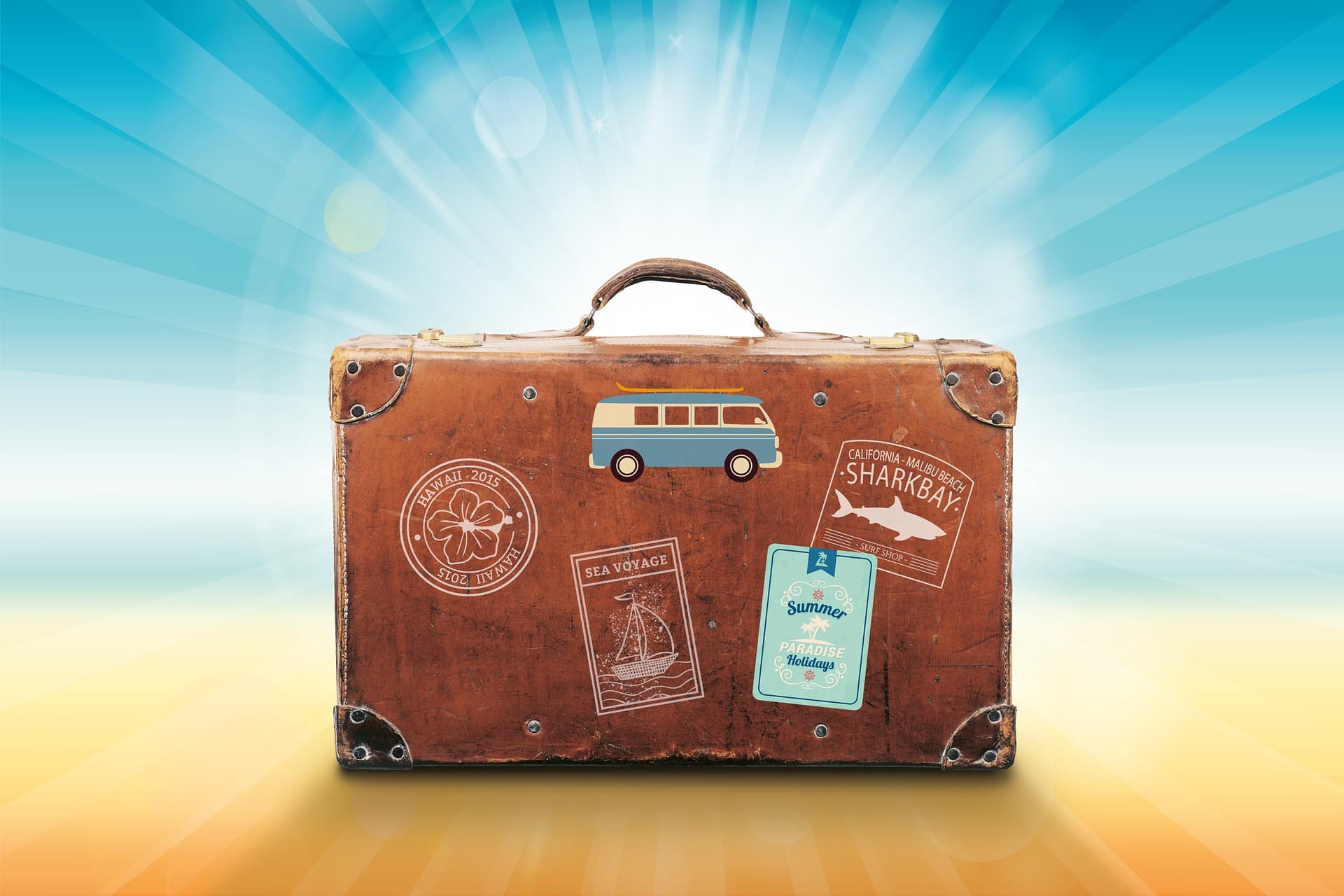 30th June - 15 July. The ACHS Office will be open on business days throughout the June/July school holiday period. Please note that some of our staff may take this opportunity to have a well deserved break, thus our staff levels may be limited during this time. We appreciate your patience and understanding.
TAFE Qld Open Day
TAFE Queensland invites you to OpenDay
TAFE QLD are pleased to invite you to Open Days at Acacia Ridge and Bracken Ridge in June 2018. Students and staff are invited to tour our state-of-the-art trade training facilities, try'a trade and speak to our trade expert teachers. Open days present a great opportunity for students to map out their pathway into a trade and learn about exciting new opportunities in industry.
Group Training Organisations, Australian Apprenticeship Centres and other organisations will be exhibiting and providing valuable information.
This year Open Day will be held at two locations:
Bracken Ridge: Tuesday 12 June, 10 am - 2 pm
Acacia Ridge: Thursday 14 June, 10 am - 2 pm
Save the date and register your attendance via this link. REGISTER
For our Home School students, the school contact person should be the parent/supervisor and the school name may be listed as ACHS - Home School
Meet our Staff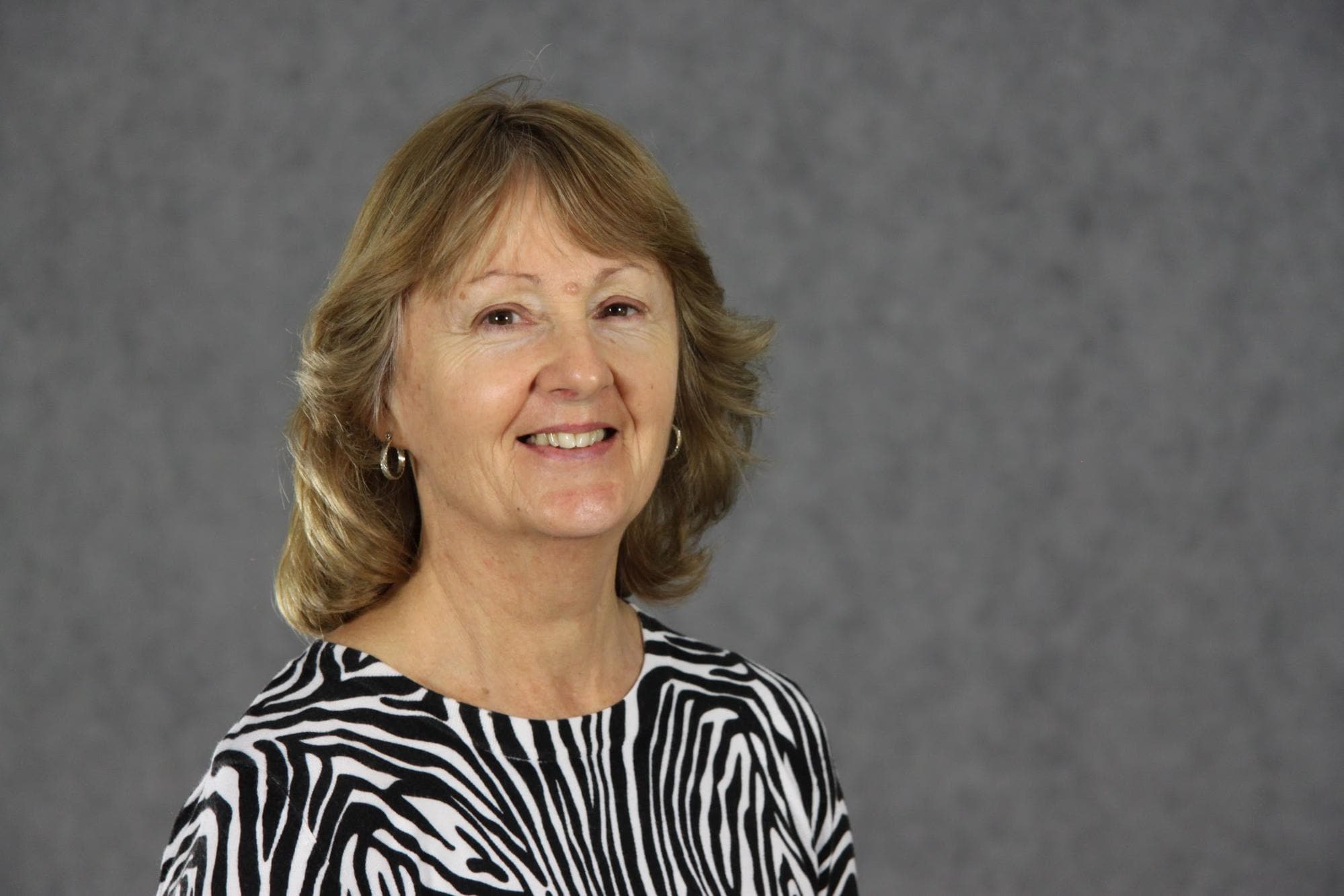 Each newsletter we would like to take the opportunity to introduce one of our valued team. It can be very valuable to put faces to the voices and names that you so often hear over the phone or through email. We may also use this section to hear from ACHS Alumni or families who have been on the home schooling journey before. Gleaning wisdom and understanding from those who have gone before us can be a real encouragement.
This month, will be our hard working admin officer, Mrs Jeannie Lewin.
How long have you been working at ACHS?
I started working with ACHS in June 2009 when ACHS was being set up within the CEM group.
Where were you born, and where did you grow up?
I was born in NSW and grew up in the western suburbs of Sydney.
Do you have family?
Today my husband and I live in Brisbane. Our three children have grown up and are all pursuing their careers.
What hobbies do you pursue outside of the office?
I have always enjoyed gardening and at the moment I am watching my snow peas grow. I have parsley and rosemary and other herbs, and in warmer months I enjoy watching the sunflowers grow.
What experience and expertise do you bring to ACHS?
The church I attend has an op shop and I regularly volunteer on weekends to serve at the counter because I love the connection with people and also helping them find what they are looking for.
Why do you see Home Schooling as important?
When my children were younger they went through the state school system and there were some learning difficulties that were not addressed. By comparing what I experienced with the state schooling system I can see the benefits of home schooling in a students life. Not only are students being taught maths, science and spelling but the inclusion of the biblical world view, character traits and learning to set goals. Being able to choose whatever extra curricular activities they like is also beneficial.
What is one word of encouragement you might have for our families?
I would encourage parents to persevere with home schooling knowing that the education you are giving your children will benefit them academically and spiritually for the rest of their lives.
Remember These Procedures
In this section, we will be taking a look at a range of different procedures and processes that will help you as home educators efficiently and effectively use our service, and the curriculum that we support.
Supervisor's Progress Cards
Following on from the last newsletter, this month we would like to highlight the importance of the Supervisor Progress Card (SPC). The Supervisor Progress Card is an in-home recording system that assists you in planning your academic year, provides a back-up record of completed work, and provides evidence of effective record keeping for registration purposes.
As you can see in this picture there are 3 lines on the card for each subject.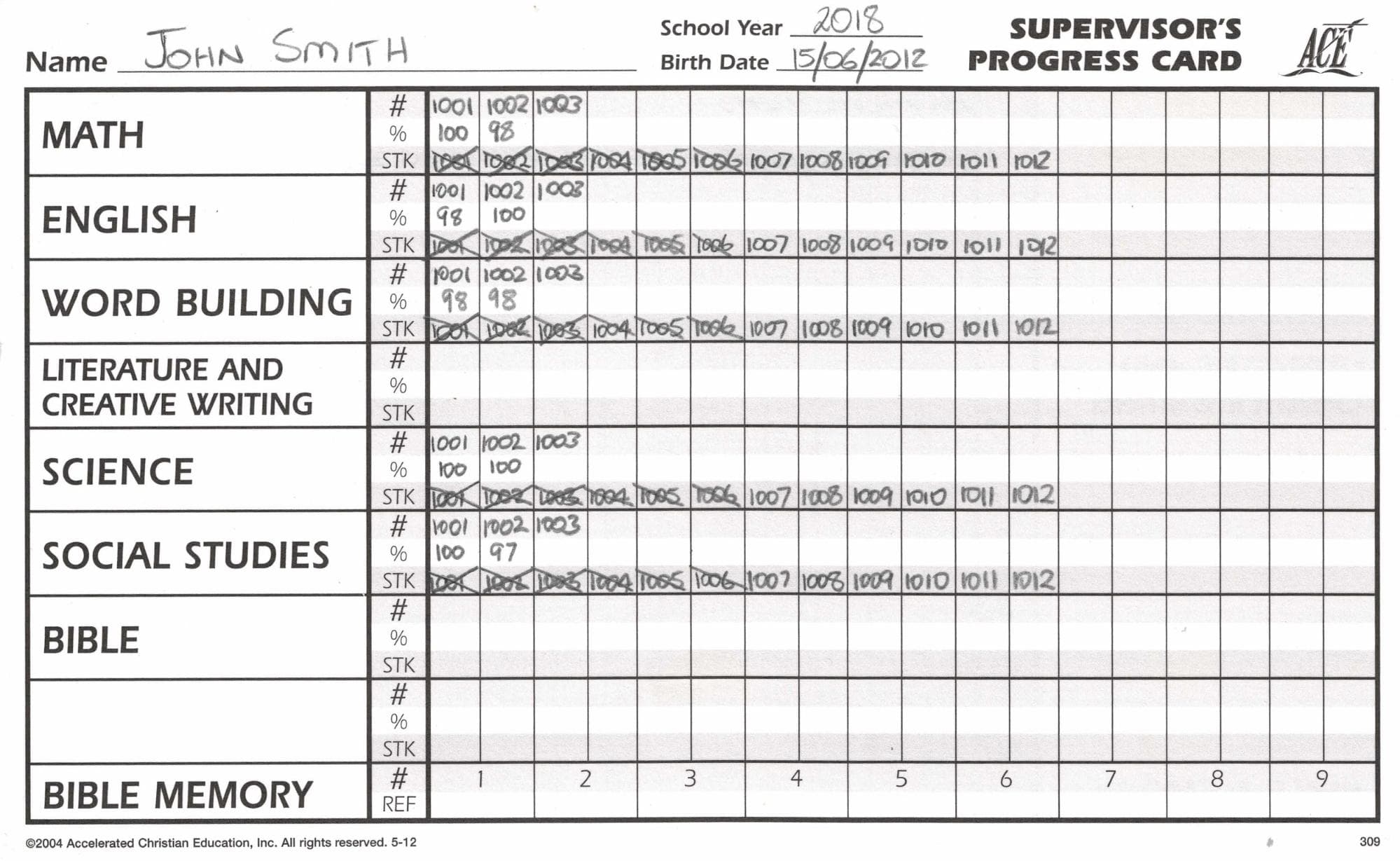 Line 1 (#) is where you write the PACE number for each PACE issued to the student. Best practice is to only write the PACE number in as you issue the new PACE to the student.
Line 2 (%) is where you write the PACE test result for completed PACEs. If at any time you find discrepancies with your Semester Report Cards or graduation summaries, staff will ask firstly for a copy of your SPC to help update any records that might have been missed or entered incorrectly. An accurate keeping of records will assist in this matter.
Line 3 (STK) is where you plan your academic year for the student. You are able map out the PACE numbers that the student needs to complete for the year. When you order a PACE, you will put an angled line through the corresponding PACE number. When the order arrives, you put a second angled line through the PACE number to indicate you now have it in stock. All of these procedures when followed successfully, help show that your learning program is well thought out, and achievement is well documented. Both of which are an important part of your home schooling registration.
Attendance Sheets
Attendance sheets need to be sent in on the first of each month with all completed PACE tests. You can download each month's attendance sheets here.
It is important to be aware of the options you have to complete the attendance.
If a student attends to learning on any day, place a check mark (✓) in the appropriate day. This can include excursions, sports days, music lessons, activities and more.
If a student is not able to attend to learning activities on any given day due to illness, place the letter (s) in the corresponding day.
If a student does not attend to learning due to family or public holidays, place an arrow symbol (⟷) across the days in question.
If a student does not attend to learning activities for any other reason, place the letter (a) in the appropriate days.
Also, be sure to total up the days of learning, and write it in the appropriate space on the attendance sheets. Along with the scripture passage learned for the month, these will be recorded on the Semester Report Cards that will be sent out to you.
Schoology Spotlight
Schoology is ACHS's online educational resource. Schoology is a niche portal on the World Wide Web exclusively available to ACHS families. ACHS students and families access Schoology free of charge.
On Schoology you will find many various activities, which enhance your child's educational experiences. These activities include:
Educational games
Educational videos
Learning objects
Extra assignments and
Much more!
Schoology is organised so that the educational activities align with your child's PACEs wherever possible.
Each newsletter, we would like to take the opportunity to highlight some of the fantastic learning opportunities available to your children. This month, let's get Physical with Year 7 HPE!
The activities that you will find in Year 7 HPE are in no way restricted to just year 7 students. Students of all levels are welcome to utilise whatever learning objects you feel appropriate. These learning activities become very useful when your students do not participate in any other formal sporting activities.
Firstly, you will need to ensure that you have access to our schoology platform. If you are unsure, please send us an email to achs@achs.edu.au, and our staff will ensure that your family has access to the platform.
Secondly, we will need to make sure that you have access to the Secondary Year level programs. It is important to note at this stage, that while some learning activities are linked directly to PACEs, others like this HPE program are not. These are fantastic activities for students at any level to complete and even parents might enjoy completing the activities alongside the students. There may also be other Physical Education activities located in other year levels.
Year 7 Physical Education is broken up into 5 targeted learning areas, each covering different skills and movement activities. If you have a look at the picture below, you will see that this course consists of:
An overview of the Physical Education for Grade 7
5 Different options covering different skills and activities.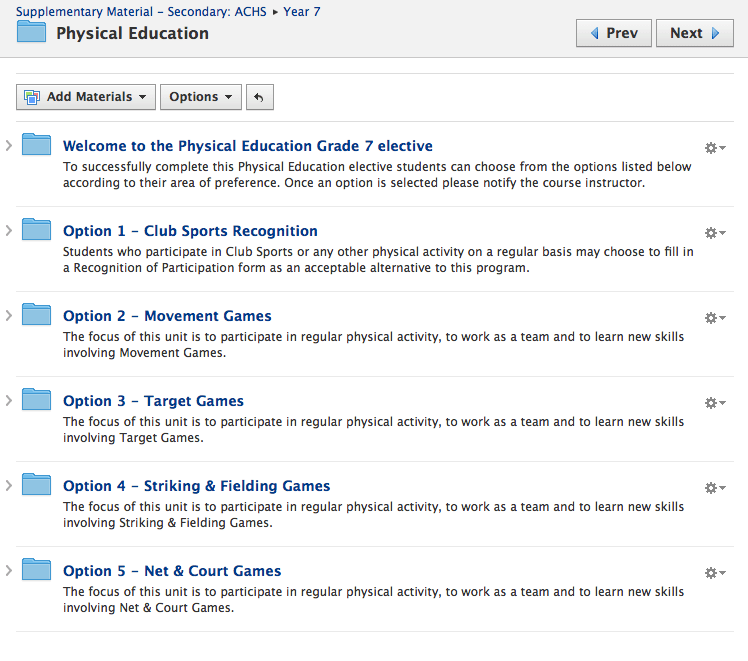 You might like to choose which activity you do based on what materials are needed for each or how many participants are needed. Maybe one of your children has preference towards a particular activity. Feel free to choose activities that you see fit. We will look quickly at Option 2 - Movement Games.
In Option 2 - Movement Games, you will find the following:
A list of goals and materials needed for this unit
A detailed page listing unit content and options for delivering the activities
A range of PDF Downloads with course material and activity instructions.
And finally, some material to help the students reflect on the learning outcomes for the unit.
As you can see, the learning activities that you find in our online portal, are very well developed and cover areas that the PACEs don't always cover. If you give some of these activites a go, be sure to share the results with us at the office. We love to see some the work of our students.
Scripture Memory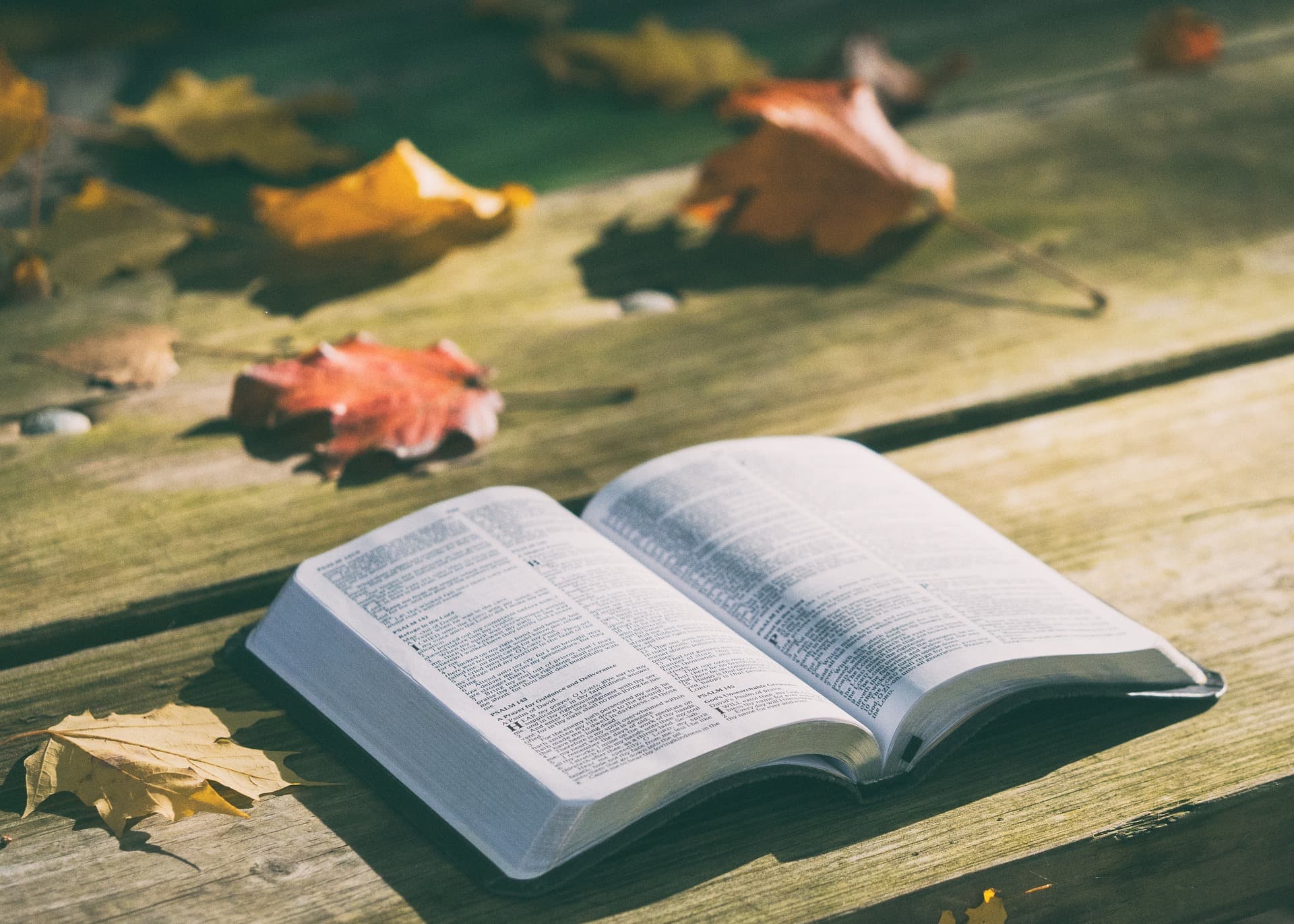 At the start of lessons every morning, have your children read aloud, with you, the Monthly Scripture Memory Passage. Have them read either from their Bibles or from a printed sheet. Adjust the size of the passage to fit your child's age and skill level. This exercise should only take a minute or so.
After a single, aloud reading every day for a month, you child may have memorised the passage. If not, they may need some dedicated time to practice e.g. at night after dinner etc.
When your child can say the Scripture passage to you by heart, record this on your Supervisor's progress card and the Monthly Attendance Sheet. Put a Bible sticker on their Star Chart and don't forget to give them a reward for this important achievement.
You are free to use any version of the Bible for this activity. You may wish to download an electronic version of the Bible, for printing the Scripture passages for your child to learn, or you may click on the passages below for a printable version.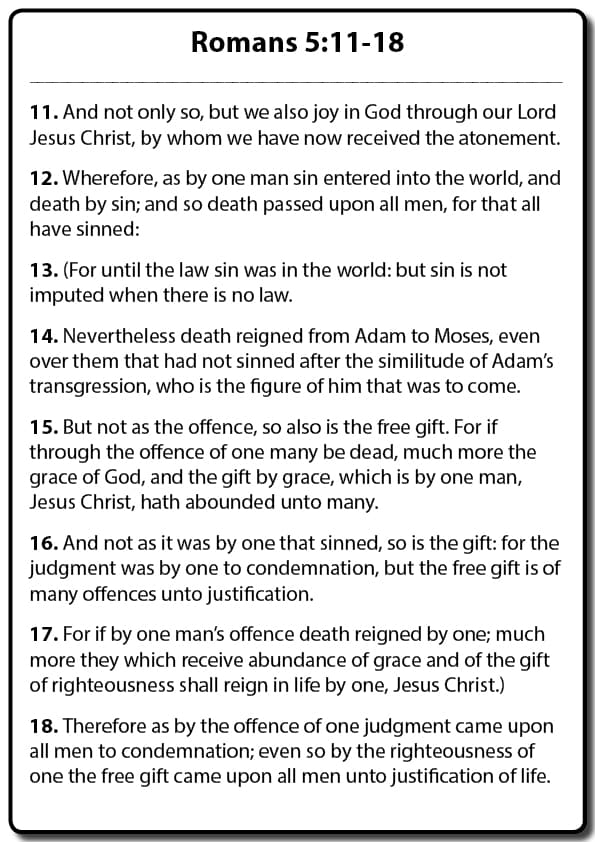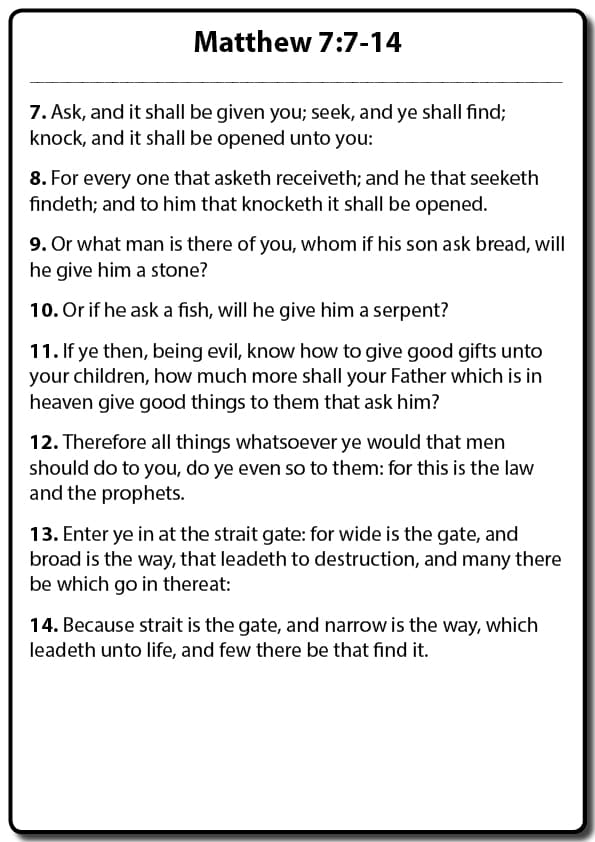 Trading Post
Trading post will continue to be a place where you can connect with other families, who might be looking for 2nd hand score keys or resource materials. You may email us here at ACHS with your advertisements, and we will endeavour to list as many as we are able. When sending us items to be listed for sale, please follow these important guides:
Used PACEs and PACE tests are NOT ALLOWED to be resold. Only used score keys and resource materials such as literature books may be advertised through the trading post.
Ensure that you provide accurate contact details. The ACHS office does not manage the transactions listed in the trading post. If you would like people to buy your items, provide them with the best way to get in contact with you.
When listing your items, list them clearly and accurately.
Maths SK 1037-39, 1040-42, and so on.
English SK 1037-39, 1040-42, and so on.
It would also be advisable if you are able to identify if the Score Keys are edition 3 or 4. As there may be differences in content between editions 3 and 4, it will assist you in finding a buyer.
Attendance Sheets
Keeping a record of your children's attendance to their learning is an integral part of the procedure here at ACHS. Not only does it form part of your record keeping requirements for your homeschool registration, but it helps us see an overall picture of how the students are working. You may download the attendance sheets for March and April here:
Literacy and Learning Enrichment
Parts of Speech
Knowing and understanding the parts of speech is important for all students from K-12. We thought our parent community might appreciate having a refresher.
PART OF SPEECH

Function or "job"

Example Words

Example Sentences

Verb

A verb is a word which describes an action (doing something) or a state (being something). Verbs are doing, being or having words.

(to) be, have, do, like, work, sing, can, must, talk, think, believe, live, want

Australia is a wonderful country.

I sprinted across the field.

Noun

A noun is a naming word. It names a person, place, thing, idea, living creature, quality, or action.

pen, dog, work, music, town, Singleton, teacher, John, happiness, arrival

This is my dog, Buddy. He brings me great happiness.

An adjective describes a noun.

good, delicious, dainty, red, well, interesting

My favourite dog is enormous.

An adverb is a word that tells "how," "when," "where," or "how much". Adverbs describe verbs, adjectives or adverbs.

quickly, silently, well, badly, very, really, tomorrow, everywhere, here, intelligently

My dog eats quickly. When he is very hungry, he eats really quickly.

A pronoun is a substitute for a noun. It stands in place of a noun and is used to avoid repeating the noun.

I, you, he, she, hers, her, his, him, it, we, they, them

Tanya is my best friend. She is always thoughtful and kind. I really appreciate her.

A preposition links a noun to another word. It shows how something is related to another word. A preposition usually comes before a noun, pronoun or noun phrase.

to, at, after, on, but, above, near, by, after, across, with, from

We went to athletics on Saturday. After lunch we ran around the oval.

A conjunction joins clauses, phrases, sentences or words

and, but, when, until, while, since, so

I like dogs and I like cats. I like cats but I don't like dogs.

An interjection is an unusual kind of word, because it often stands alone. Interjections are words that express emotion or surprise, and they are usually followed by exclamation marks.

oh!, ouch!, Hi!

Hurray!

Ouch! That hurts!

Article

An article is used to introduce a noun.

the, a, an

I ate anapple. Here is the book.

Phrases and Clauses

A clause is a group of words that contains a subject and a verb. A phrase is a group of words that does not.

Adjectival phrase

An adjectival phrase is a group of words (without a verb) that tells us something about the noun it is describing.

a man of honour cheap but comfortable

keen on cricket

David is a man of honour. The local motel offers cheap but comfortable rooms. They are keen on cricket.

Adjectival Clause

Adjectival clauses describe nouns. They begin with a relative pronoun (who, whom, whose, that, which) or a relative adverb (when, where, why). They contain a subject and a verb.

which was red

who is a nurse

The car, which was red, belonged to Sam.

Joseph, who is a nurse, found a job in Perth.

Adverbial clause

Adverbial phrase

Adverbial clauses answer when? Where? Why? Under what conditions?

Adverbial phrases can begin with a preposition or an infinitive.

After, before, until, while, since, as, so that, in order that, unless, although, even though, where,

with a hammer

before the holidays

for his mother

Wherever there are children, there is laughter. (where?) After the fruit is harvested, it is taken to market. (when?) If you save your money, you will be able to buy a car. (condition) I took a computer course so that I could get a better job. (why?)

The carpenter hit the nail with a hammer.

I must complete my essay before the holidays.

Jack bought flowers for his mum.
Nominalisation
In Years 5 & 6 students are introduced to the concept of nominalisation.
NOMINALISATION means to change a word into a noun. Nominalisation changes verbs and other words into NOUNS. We can express our ideas more precisely by replacing words with their noun forms. Nominalisation is an important feature of formal and academic writing. It adds variety, objectivity and an impersonal tone to writing. Nominalisation makes a text more concise by packing a great deal of information into a few words.
Verbs can be turned into nouns by adding suffixes. A suffix is a letter or group of letters added at the end of a word to form a new word. In other words, nominalisation turns verbs (actions) into nouns (things, concepts, people).
Suffixes that turn words into nouns include:
-age, -al, -ance/-ence, -dom, -ee, -er/-or -hood, -ism, -ist
-ity/-ty, -ment, -ship, - sion/-tion/-xion, -ry
Here are some examples:
Verb

+ suffix

Noun

break

explore

supervise

star

refuse

amaze

-age

- (a)tion

-ion

-dom

-al

-ment

breakage

exploration

supervision

stardom

refusal

amazement
EVENTS CALENDAR
Click 'Google Calendar' to synchronise these events in your own calendar.

,

,