MESSAGE FROM OUR MANAGER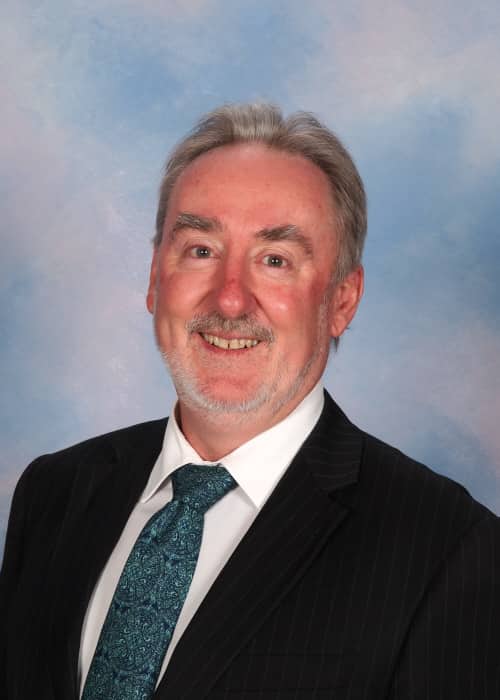 Seeing "Family" from God's viewpoint
The work of atheistic intellectuals and media over to past few generations has significantly restructured Australian social thinking. Their influence has changed the way Australians see "family" today. I remember when our third child was born years ago, we were classified by the Federal Government as a financially "disadvantaged" family. However, Diane and I believed we were blessed, not "disadvantaged".
When people abandon God's view of family, the results can be disastrous. Rejected or neglected children and adults, broken homes and often-deep sadnesses characterise the wreckage left behind. Thus, whatever your family's structure, whether single-parent or dual parent, it is important to believe in and strengthen your family's culture.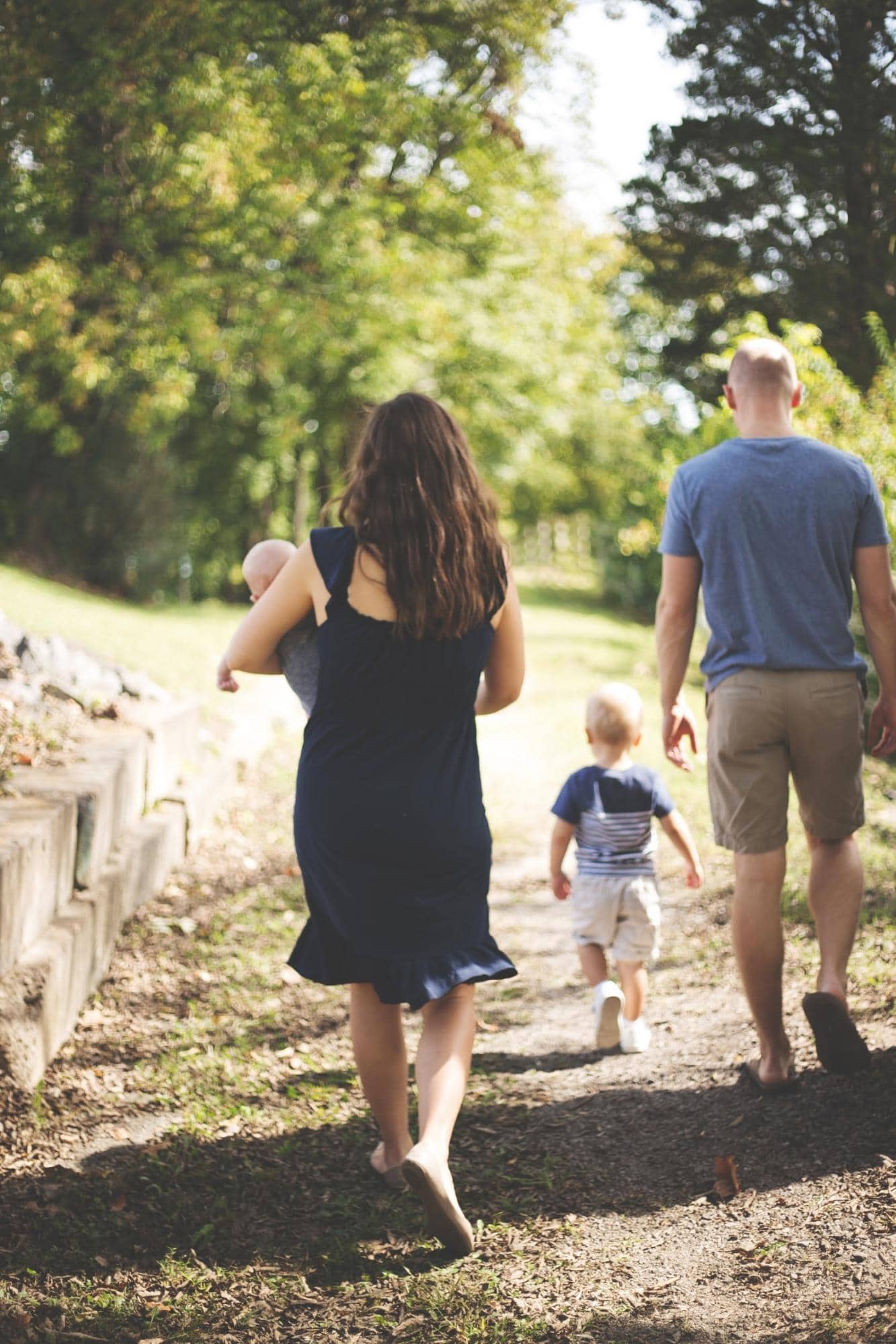 The modern home education movement, is a movement based on family. It forcibly asks hard questions not only in the area of education, but in the area of family life and its relation to our culture. Some of the challenging social questions home education asks are: What is a family? What are the roles of family members? What are the responsibilities of parents to their children? Do parents have the responsibility and right to pass on their values to their children? How does a nation's view of family contribute to its culture?
We home educators have tremendous answers to these vital questions. For example, children are not to be viewed as an economic liability to a family. They are not impediments to my selfish plans and my personal fulfilment in life. Rather, God has given to my wife and I, children with various talents and challenges and these qualities in our children have developed my wife and I as we raised them to adulthood.
God's Word says that children are a heritage and a reward from the Lord. A parent who has children is not "disadvantaged" but is to be happy and thankful for these gifts from God. (Psalm 127:3) The world's message that children are a liability, is wrong. It is an anti-life message. God's word teaches us God's mind on this matter and we respond in our thinking and our actions to align ourselves with what He says.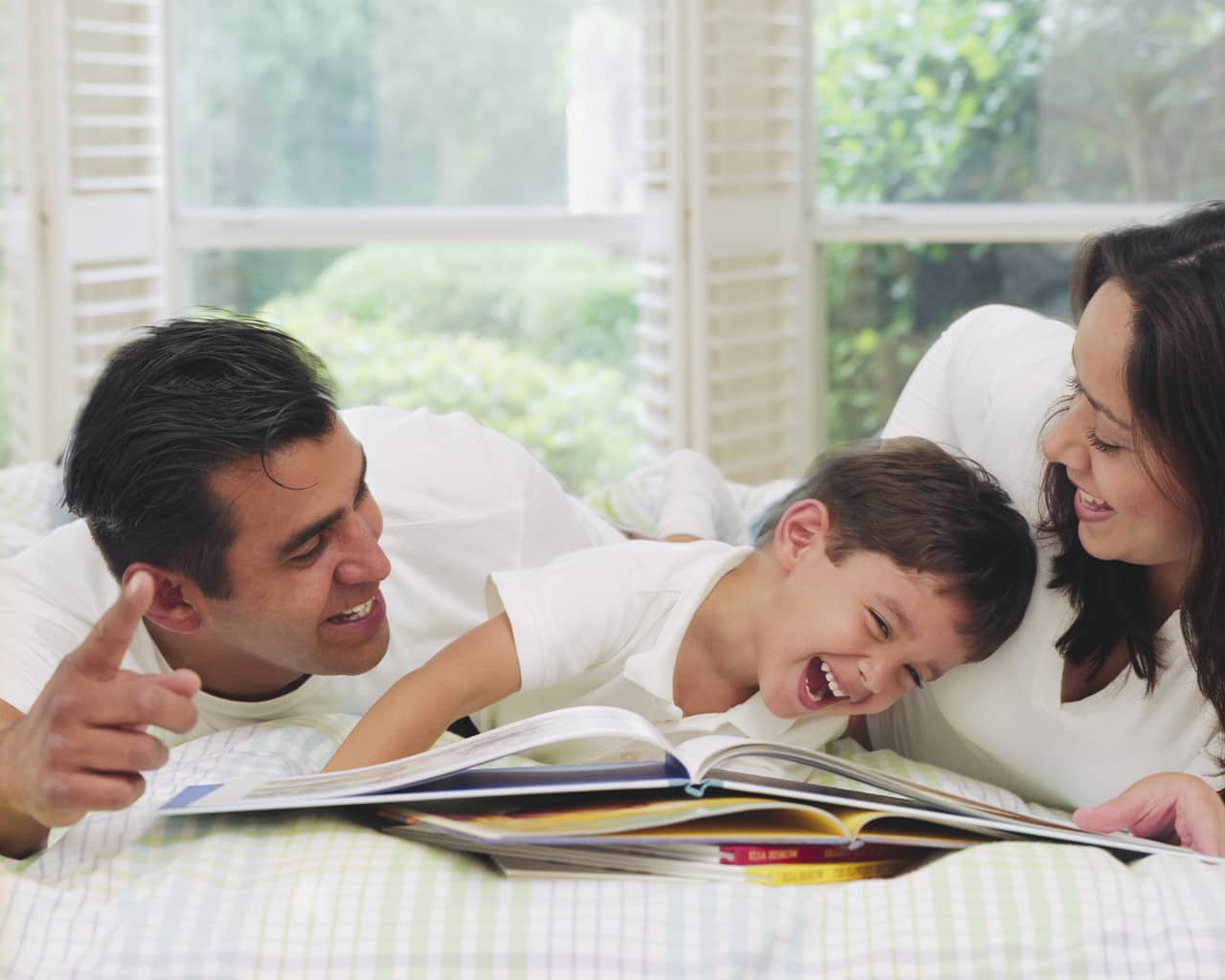 We home educators have committed to not only having children, but to educating them. The world, through compulsory education legislation says that the state is responsible for education, not the parents. However, Ephesians 6:4, Deuteronomy 6:5-7 and many other passages of Scripture, show us that parents are responsible for their children's education. If they wish to delegate this responsibility down to the state, they have that right, however it is the parent who has the first call on the matter of what is important in the raising of a child, not the state.
What kind of education is suitable for a child is a vital question which home educators address. The state says that education should be secular, without God and religion. God's word says that education is an inescapably religious activity and that a child must be educated in God's ways, meditating upon them day and night. (Psalm 1) Our children are not only material creatures, they each have a spirit and thus they must be nurtured spiritually, as well as intellectually. To deny the ways of God in a child's education is an act of neglect. Thus, the Bible and Christian curriculum and spiritual development are indispensable to a true education.
Your home education takes place in the environment of your family. "Family" is a living organic relationship created by God for the reproduction of godliness on the face of the earth. It is reflected in the deep relationships within the Holy Trinity and in the relationship between Christ and His church. It is a demonstration of God's wisdom on the earth. All people (including anti-family intellectuals) come from families, be they good or poor examples of family. "Family" caters for the nurture of dual, blended or single parent families, which may contain biological, adopted or fostered children. It is the safe haven for the care and development of all members, including the parents; and in particular, it is the rich green pasture for the raising of children into adulthood.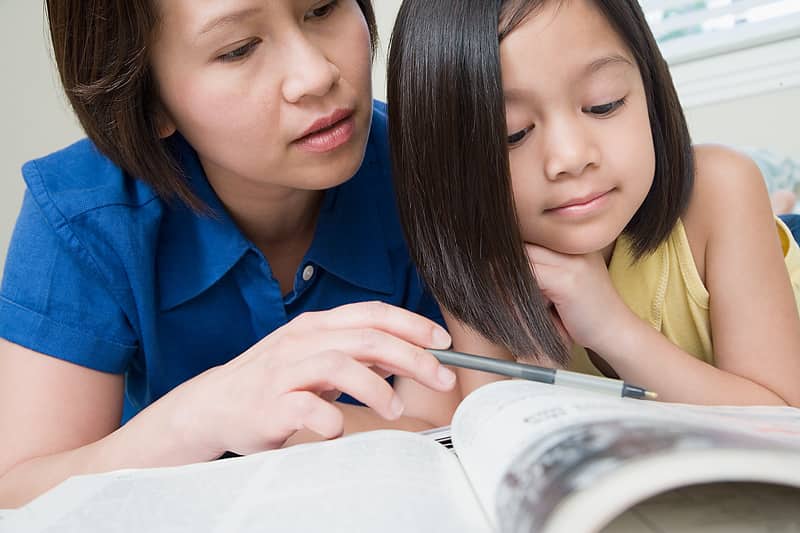 At ACHS it is our prayer, that your family will be a strong, nurturing one for God and for good. You are a shining light of His wisdom to a socially dysfunctional world. Your very existence and presence makes a loud declaration that the Word of God is perfect and that all his ways are just.
If you are just starting on your family's spiritual journey, I encourage you to make Scripture, and spiritual practices including prayer, faith in God and connection to a good God-worshipping church as part of your journey.
Commit yourself to God, to your marriage and to your family. Review your roles as family members and what are the practical outworking of these in your daily lives. Know where you are going and how you are getting there.
Yours for Christ and Christian home education,
Terry Harding
Manager
Australian Christian Home Schooling
IMPORTANT NOTICES
Easter Closing Dates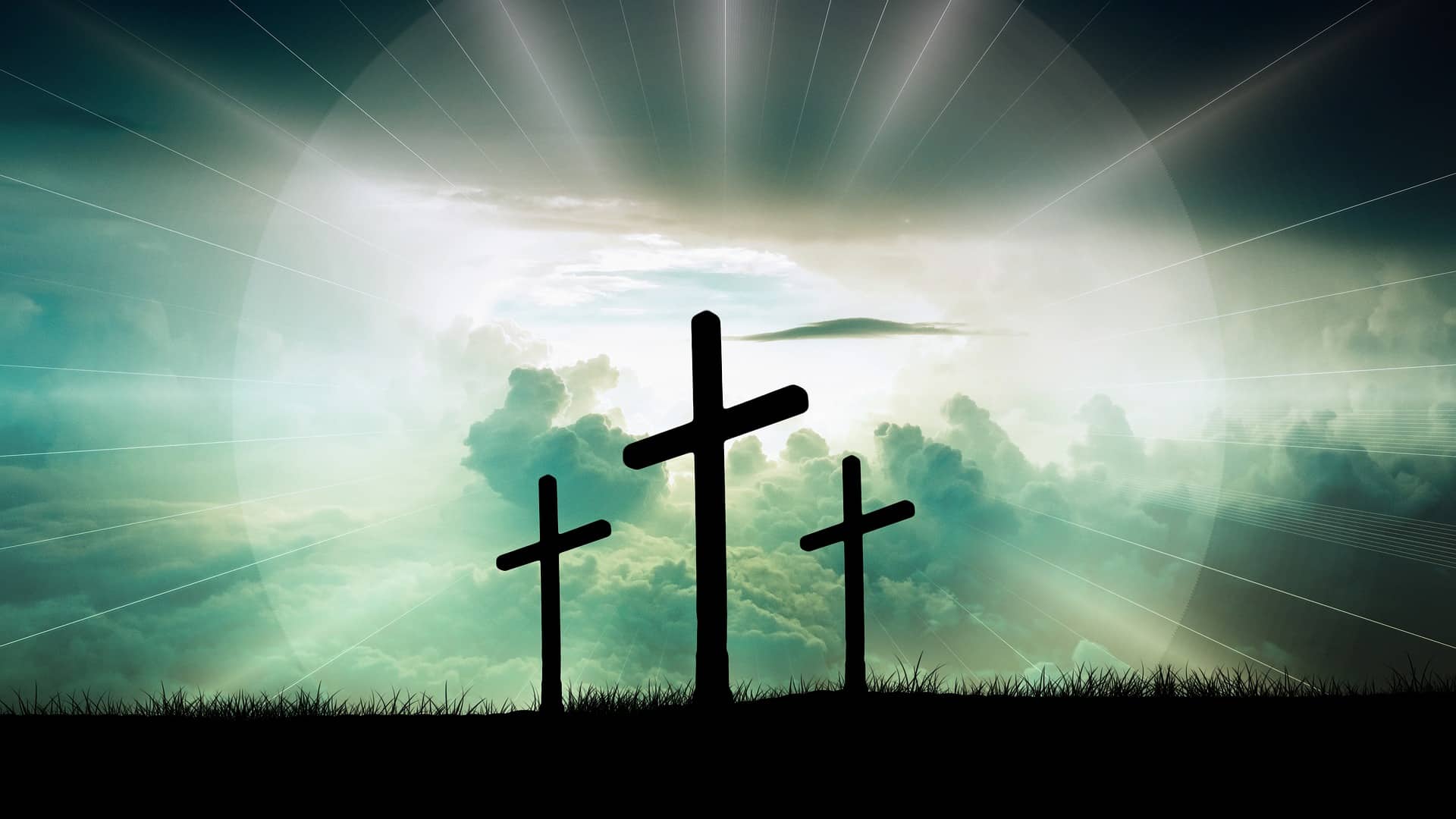 The offices at ACHS will be closed on Friday 30th of March (Good Friday) and Monday 2nd of April (Easter Monday). Staff will be available again from Tuesday 3rd of April for your enquiries. While the office will be open from the 3rd, some of our staff will be taking this opportunity to have a small break. During in this time, some services may be delayed. We thank you for your understanding.
Anzac Day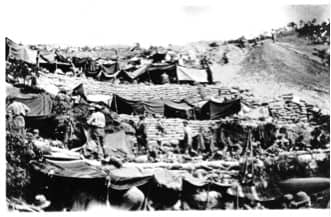 This year marks the 103rd anniversary of Australian and New Zealand soldiers (ANZACs) landing on Gallipoli Beach, in Turkey, on 25th April, 1915, during World War I. The ANZACs displayed great bravery during this nine-month military campaign.
ANZAC Day is special to all Australians as it is a time to commemorate the commitment of all of our service men and women in several different theatres of war. Many of these people gave their lives so that we could live in freedom, today.
Jesus stated that to give one's life for another is the greatest example of love. He said: "Greater love has no man than this, to lay down his life for his friends." (John 15:13).
April is a good time for home schoolers to learn more about World War I and what life was like back in Australia, during that time. Why not talk to your children about Simpson and his donkey at Gallipoli. ANZAC Day also presents a unique opportunity to take your children to an ANZAC march or to a memorial service in your region.
Mothers Day
Sunday 13 May is Mother's Day in Australia. Mother's Day is an important day for families and indeed for the nation. We all have a mother and we all need to be thankful to our mothers for their unconditional love for us as their children.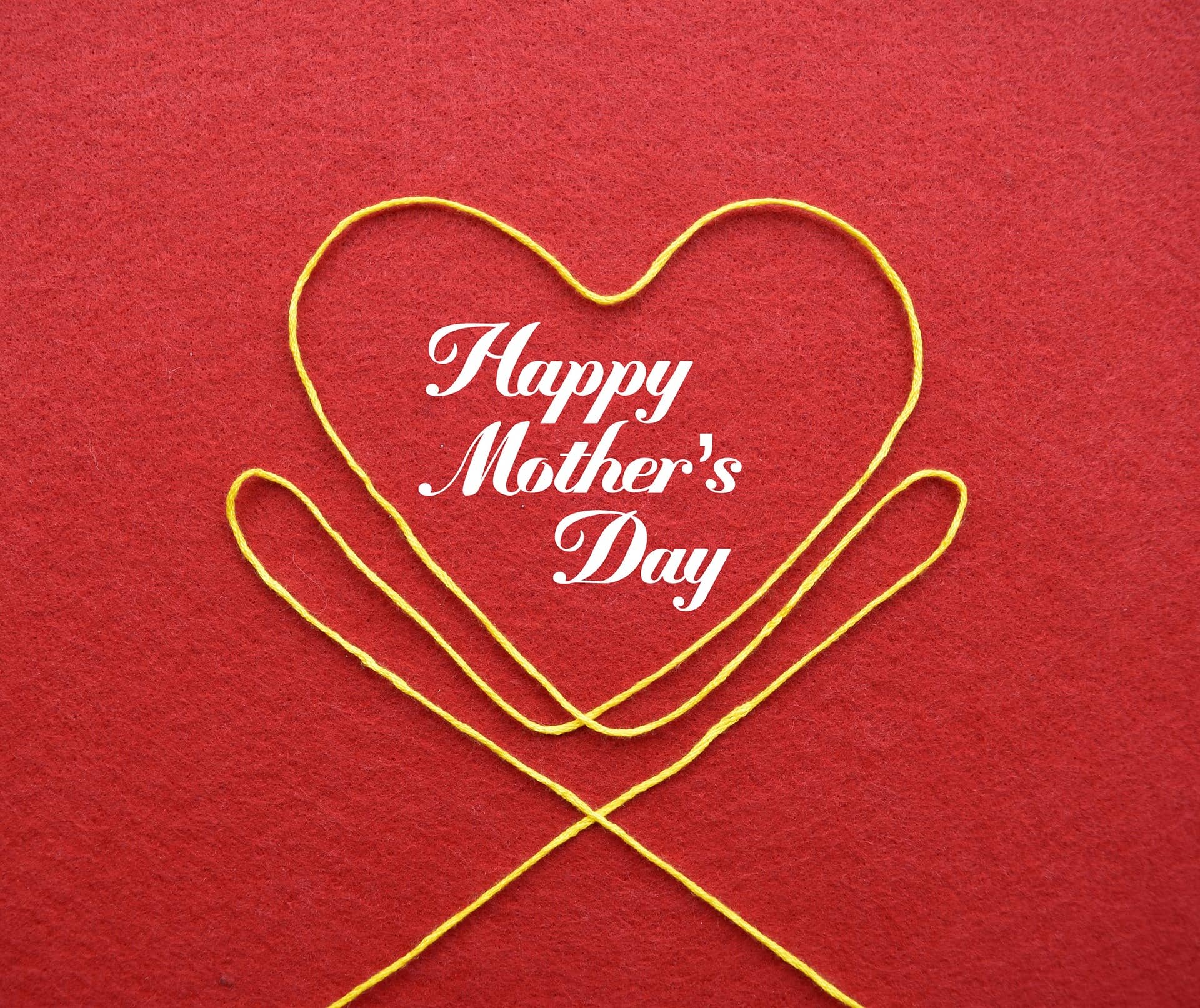 The celebration of Mother's Day began, in 1905, when Anna Jarvis, handed out carnations, in honour of her mother Ann Reeves Jarvis, at a church service in Grafton, West Virginia, USA. The carnations were to symbolize a mother's pure love. By the 1920s Mother's Day had gained a momentum of its own and today it is a global phenomenon.
In Australia, Mrs. Janet Heyden of Leichhardt, Sydney, commenced the tradition of giving gifts for Mother's Day, in 1924. She started this tradition whilst visiting a patient at the Newington State Home for Women, where she met many lonely and forgotten mothers. She began to raise funds, from her community, to purchase gifts for these women, in order to cheer them up.
Today in Australia, the chrysanthemum is given to mothers on Mother's Day. This is largely because this flower is naturally in season during May and its name ends in "mum", which makes it the perfect gift.
Mother's Day was, and probably still is, the busiest day at Kentucky Fried Chicken (KFC), when I used to be a part-time cook with them, in the 1970s. Dads around the nation, seem to take it upon themselves to "cook" lunch that day via KFC, as part of their respect for their wives and mothers.
The Bible states that it is important to be thankful. It is wonderful that we express gratitude to our mothers and that we celebrate motherhood, maternal bonds and the influence of mothers in society, on Mother's Day.
In particular, as home schoolers, without mothers, home schooling would not exist in the 21st century. So thank you to all mothers in ACHS. Have a Happy Mother's Day!!!
Meet our Staff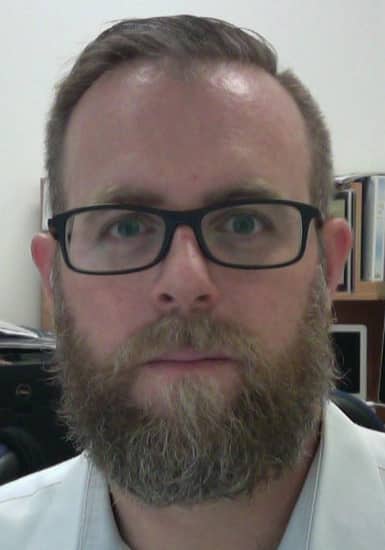 Each newsletter we would like to take the opportunity to introduce one of our valued team. It can be very valuable to put faces to the voices and names that you so often hear over the phone or through email. We may also use this section to hear from ACHS Alumni or families who have been on the home school journey before. Gleaning wisdom and understanding from those who have gone before us can be a real encouragement.
First up, will be the newest member of our staff, Mr Matthew Cannell.
How long have you been working at ACHS?

I started at ACHS mid January 2018. However, I previously worked for the company at ACC - Moreton for 6 years as an administrator.

Where were you born, and where did you grow up?

I was born in Ipswich, QLD. I spent most of my childhood in Goondiwindi, QLD, just on the QLD/NSW border about 4 hours south west of Brisbane.

Do you have family?

Yes, a beautiful wife Jessica, and 3 beautiful kids, Reuben (6), Esther (3), and Hannah (21 mths)

What hobbies do you pursue outside of the office?

I enjoy watching Rugby League, and support the mighty St. George Dragons! (Sorry Boss) I also have competed in and still have a keen interest in motorsport, particularly Off Road Racing.

What experience and expertise do you bring to ACHS?

Firstly, I have personal experience in home schooling and the ACE Curriculum, both through a school and home school model. In my time at ACC-Moreton, my main role was in the distance education department, administering ACE at the time. I also have a diploma in Business Management, and 8.5 years experience in retail management. My most recent position before joining ACHS was as a Community Care Pastor with my local church.

Why do you see Home Schooling as important?

I see the family unit as God has designed as vitally important in our ever changing society. Returning to God's design and purpose for the family, is one of the most effective ways for us to prepare our children to be upstanding, morally grounded, contributing members of society.

What is one word of encouragement you might have for our families?


Stick with it! Home Schooling can be tough. But take comfort in the fact that you are pursuing God's will and purpose for your family, and not anybody else's will or purpose.
Remember These Procedures
In this section, we will be taking a look at a range of different procedures and processes that will help you as home educators efficiently and effectively use our service, and the curriculum that we support.
One particular procedure that has been raised with us this past couple of weeks is the returning of completed PACE tests to the ACHS office. There are 3 key reasons why we at ACHS ask that you commit to this aspect of your program, and in fact we see it as so vital, that we include this particular procedure as part of your parental responsibilities agreement when you first sign up with us. *If you would like a copy of the parental agreement for revision, we are happy to provide this to you.
Returning completed PACE tests helps with Accurate Record Keeping

As most of you would be aware, each state has certain requirements on you as home schoolers, that you are expected to meet as part of your registration. Every state has a level of requirement when it comes to documenting your child's academic achievement and progress.

Returning your completed, scored and marked PACE tests at the end of every month helps us to provide accurate Semester Report Cards. Also, prompt return of the tests goes towards showing evidence of regular and efficient learning and progress taking place.

Currently, some of our Victorian families are preparing for their first reviews under the new system. If we are to effectively assist you when these come about, we first ask that you assist us in keeping that information.

Returning completed PACE tests helps us monitor the Academic progress of your students

When your PACE test results are returned to us, each PACE test number and corresponding result, is entered into our database to assist with accurate record keeping. During this process, our staff are trained to identify any issues or concerns that may be evident. By having these tests returned monthly, we would be able to catch any these issues before they snowball into a bigger problem.

Returning completed PACE tests helps with the Graduation Process

While this aspect of the procedure might not apply to all of our families YET, it also happens to be one of the most critical reasons why we need to see completed PACE tests regularly. Work towards your Year 10 and 12 ACE certificates start as early as PACE 1085 (Year 8 equivalent) and if a student is looking to achieve either of these certificate levels, our staff need to see evidence of completed work.

It can be very distressing for families and children working towards a certificate level, to find out that they are not as close to achieving their goals as they first thought. Sending in regular work will help us ensure that the students are working towards their goals in a timely and appropriate manner.
We thank all of our families for their support and understanding when it comes to adhering to procedures. Working together we will be able to help you in working towards your goals as a family.
Schoology Spotlight
Schoology is ACHS's online educational resource. Schoology is a niche portal on the World Wide Web exclusively available to ACHS families. ACHS students and families access Schoology free of charge.
On Schoology you will find many various activities, which enhance your child's educational experiences. These activities include:
Educational games

Educational videos

Learning objects

Extra assignments and

Much more!
Schoology is organised so that the educational activities align with your child's PACEs wherever possible.
Each newsletter, we would like to take the opportunity to highlight some of the fantastic learning opportunities available to your children. This month, lets get messy with Year 5 Art!
The activities that you will find in Year 5 Art are in no way restricted to just primary students. Students of all levels are welcome to utilise whatever learning objects you feel appropriate.
Firstly, you will need to ensure that you have access to our schoology platform. If you are unsure, please send us an email to achs@acc.edu.au, and our staff will ensure that your family has access to the platform.
Secondly, we will need to make sure that you have access to the Primary Year level programs. It is important to note at this stage, that while some learning activities are linked directly to PACEs, others like this art program are not. These are fantastic activities for students at any level to complete and even parents might enjoy completing the activities alongside the students.
Year 5 Art is broken up into 4 Terms, and in each term a range of art skills are covered. If you have a look at the picture below, you will see that Term 1 material consists of:
A Note to Supervisors (Contains a detailed list of supplies needed for the activities)

5 Different lessons covering different techniques.
You might like to choose which activity you do based on what materials are needed for each. Maybe one of your children has preference towards a particular medium. Feel free to choose activities that you see fit. We will look quickly at Lesson 1.
In lesson 1 - Insoluble Paintings you will find the following:
A list of goals and desired outcomes for this unit

A list of materials needed specifically for this unit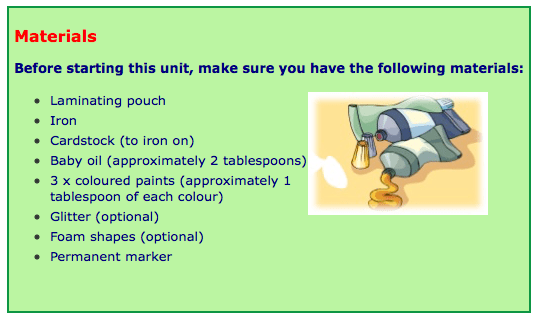 An embedded YouTube video demonstrating the activity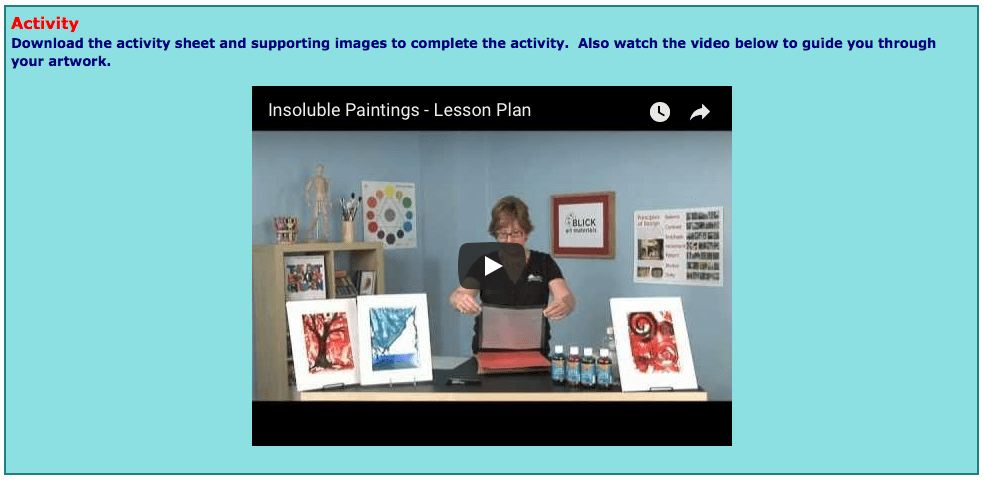 And finally, a PDF Activity Sheet to download containing detailed written instructions for the art activity. (Small sample below)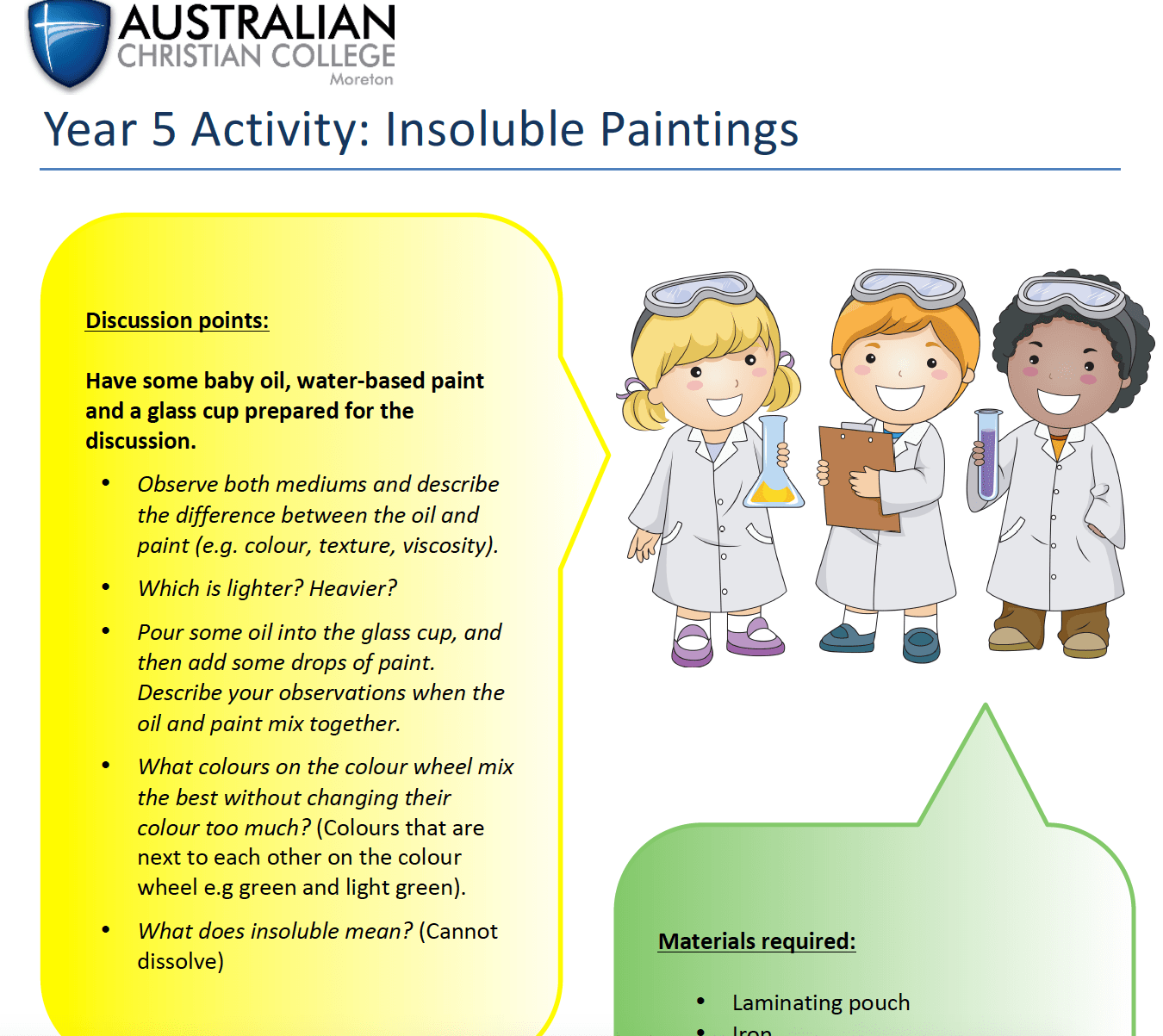 As you can see, the learning activities that you find in our online portal, are very well developed and cover areas that the PACEs don't always cover. If you give some of these activites a go, be sure to share the results with us at the office. We love to see some the work of our students.
Scripture Memory
At the start of lessons every morning, have your children read aloud, with you, the Monthly Scripture Memory Passage. Have them read either from their Bibles or from a printed sheet. Adjust the size of the passage to fit your child's age and skill level. This exercise should only take a minute or so.
After a single, aloud reading every day for a month, you child may have memorised the passage. If not, they may need some dedicated time to practice e.g. at night after dinner etc.
When your child can say the Scripture passage to you by heart, record this on your Supervisor's progress card and the Monthly Attendance Sheet. Put a Bible sticker on their Star Chart and don't forget to give them a reward for this important achievement.
You are free to use any version of the Bible for this activity. You may wish to download an electronic version of the Bible, for printing the Scripture passages for your child to learn, or you may click on the passages below for a printable version.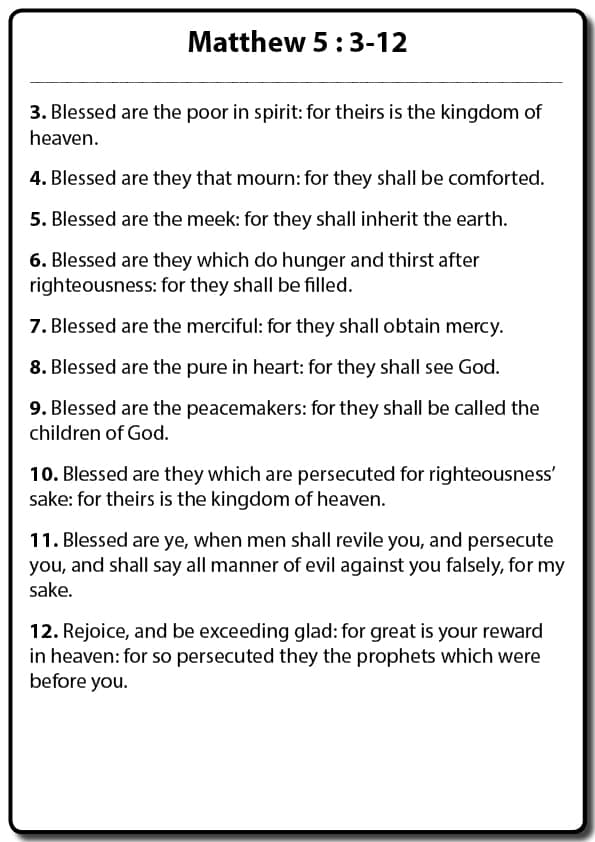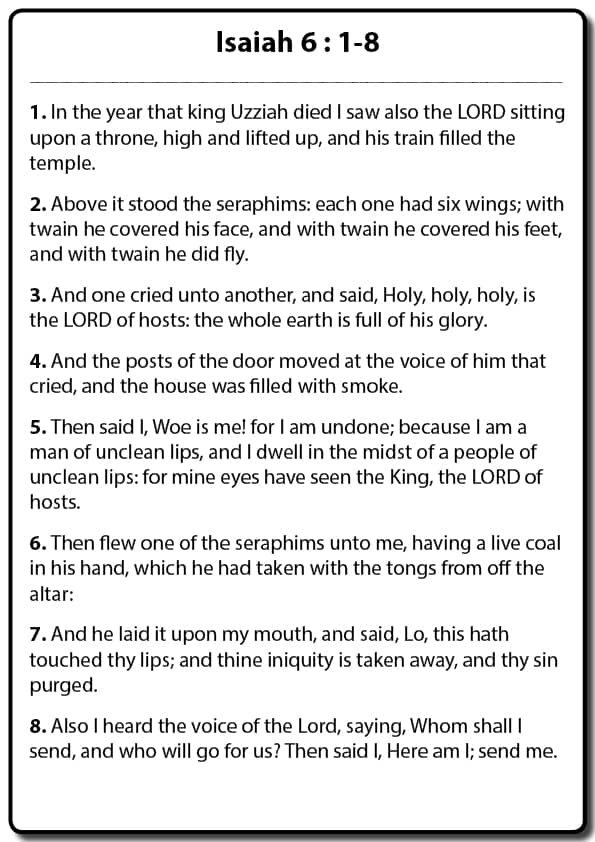 Trading Post
Trading post will continue to be a place where you can connect with other families, who might be looking for 2nd hand score keys or resource materials. You may email us here at ACHS with your advertisements, and we will endeavour to list as many as we are able. When sending us items to be listed for sale, please follow these important guides:
Used PACEs and PACE tests are NOT ALLOWED to be resold. Only used score keys and resource materials such as literature books may be advertised through the trading post.

Ensure that you provide accurate contact details. The ACHS office does not manage the transactions listed in the trading post. If you would like people to buy your items, provide them with the best way to get in contact with you.

When listing your items, list them clearly and accurately.

Maths SK 1037-39, 1040-42, and so on.

English SK 1037-39, 1040-42, and so on.
It would also be advisable if you are able to identify if the Score Keys are edition 3 or 4. As there may be differences in content between editions 3 and 4, it will assist you in finding a buyer.
Attendance Sheets
Keeping a record of your children's attendance to their learning is an integral part of the procedure here at ACHS. Not only does it form part of your record keeping requirements for your homeschool registration, but it helps us see an overall picture of how the students are working. You may download the attendance sheets for March and April here:
John Simpson Kirkpatrick and his Donkey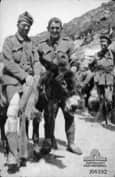 John Simpson was a stretcher bearer with the ANZAC troops at Gallipoli. He landed at ANZAC Cove on 25 April, 1915. John spotted a donkey, which the men variously named "Duffy", "Abdul" or "Murphy" and he began to use it to carry wounded soldiers from the war front to the beach, for evacuation.
Colonel Monash wrote that Private Simpson worked day and night amid shrapnel and rifle fire, effecting many fearless rescues of wounded men.
After three and a half weeks of this work, on 19 May 1915, Simpson was struck by machine gun fire and died. John Simpson and his donkey are remembered as an important part of the ANZAC legend.
John Simpson, the man with the donkey, is a true hero of Australian history. It is fitting for us to tell our children of his love and care for his fellow man. His story is a true demonstration of the words of Jesus: "Greater love has no one than this, than to lay down one's life for his friends." John 15:13
10 Real Tips for Really Busy Mothers!
Life is not an emergency.
Life's a gift. Just Slow Down.

Now is not a forever grace, but amazing grace.
Do whatever it takes to wake, to wonder right here.

Sometimes the slowest way, is the fastest way to Joy.
Make time today, even a moment, to read Scripture and memorize it. Without the lens of His Word, the world warps.

Laughter is the cheapest, holiest medicine.
Pre-schoolers laugh 300 times a day. Aim for double that. Tickle someone, (yourself!) if necessary. This is good!

Motherhood is a hallowed place because children aren't commonplace.
Co-labouring over the sculpting of souls is a sacred vocation, a humbling privilege. Never forget.

Homemaking is about making a home, not about making perfection.
A perfect home is an authentic, creative, animated space where Peace and Christ and Beauty are embraced. (Perfect does not equate to immaculate)

Believe It: I have all I need for today!
The needs of our day are great, but God is greater and we call Him Providence, because we believe: He always provides. (And when God provides, He should be praised, and if God always provides, shouldn't praise always be on our lips?)

Slow.
Children at play. Hurry hurts kids. Time is this priceless currency and only the slow spend it wisely enough to be rich. If we actually bought our time, would we spend it more wisely? Spend it more slowly?

Love is patient.
Parenting is this gentle way of bending over in humility to help the scraped child up because we intimately know it takes a lifetime to learn how to walk with Him. Patience. Love always begins with Patience.

The art of really celebrating life isn't about getting it right - but about receiving Grace.
The sinners and the sick, the broken, the discouraged, the wounded and burdened - we are the ones who get to celebrate grace! Regardless of the mess of your life, if Christ is Lord of your life, then we are the celebrants out dancing in the beautiful rain of grace - because when it's all done and finished, all is well and Christ already said it was finished.
EVENTS CALENDAR
Click 'Google Calendar' to synchronise these events in your own calendar.